Primary Schools Public Speaking Competition 2016
The Rotary Club of Aberdeen Deeside hosted the 2016 Primary Schools Public Speaking Competition at Kingswells Primary School, Aberdeen on the evening of Tuesday 4th October 2016.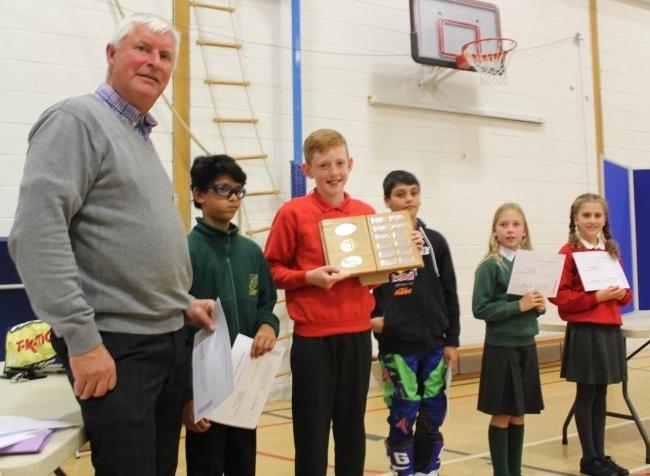 A total of nineteen primary school pupils from five local primary schools competed against each other for the coveted Rotary trophy. They had a choice from three different topics to present about. These were
• Why Aberdeen and District is such a great place to grow up.
• Are you inspired by the Olympics Games
• My special interest
Their maturity and skill at presenting was quite amazing for people so young and they were all a credit to both their schools and their parents.
The judging was by a panel of Rotarians who scored the presenters based on talk structure, quality of content, skill in delivery and interest and enjoyment for the audience. The competition was closely fought with a winner being announced from each school and one overall winner.
This year the overall winner was Euan Brechin from Kingswells Primary School with a wonderful engaging talk about the Olympics and how they inspired him.
Euan can be seen below with his winners trophy and the other school winners and with the Vocational and Youth convenor John Whitfield.