Purple 4 Polio - End Polio Now
Planting of Crocus Bulbs by Rotary Club of Bishop Auckland teaming up with the pupils of the Gardening Club of St Andrew"™s Primary School, Bishop Auckland and Durham County Council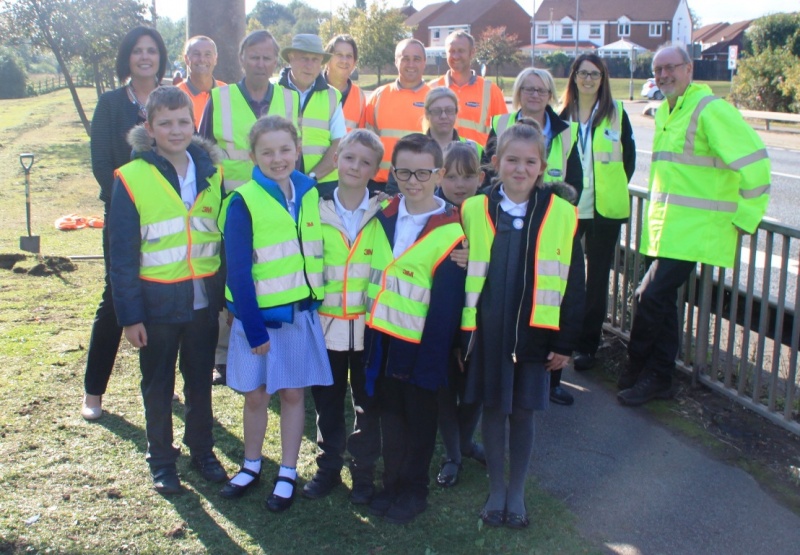 On Tuesday Oct 4th, the Rotary Club of Bishop Auckland teamed up with the pupils of the Gardening Club of St Andrew's Primary School, Bishop Auckland and Durham County Council to plant 5000 purple flowering crocus bulbs alongside Rotary Way (the Bishop Auckland bypass).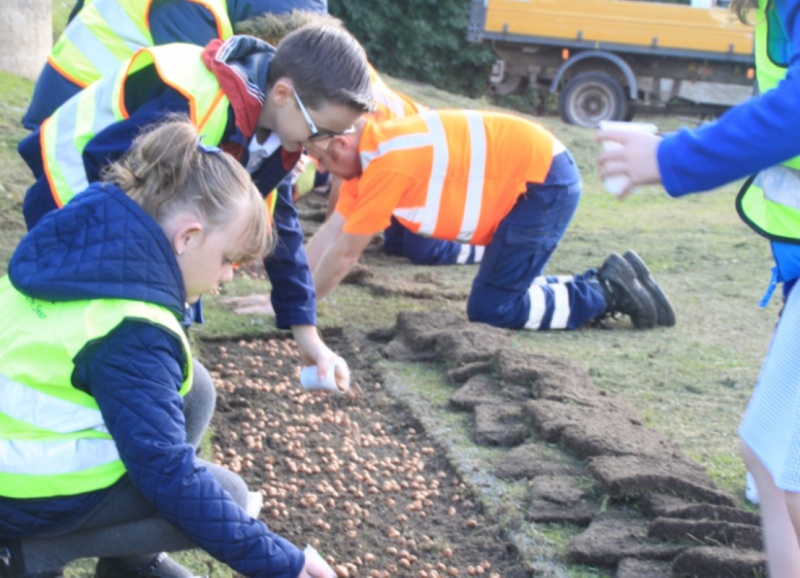 Each spring, there will be an area of purple crocuses to remind us of the End Polio Now campaign as summed up by a Bishop Auckland Rotarians wife
The Purple Crocus

Each purple crocus that you see,
is a reminder of a blessing bestowed by charity.
That all the children of the world will never hear
a tiny word eradicated from all you see
Children of the world healthy be
In the dictionary an unrepeated memory
Polio is the word you seek,
never more shall you speak.
So mind your thoughts when you see a purple crocus around your street,
each one a blessing on tiny legs and feet.

By Jacqueline Barsby
2016

The campaign is supported by Bill Gates of Microsoft and the aim is to eradicate polio worldwide.
World Polio Day is on October 24th!