Business Meeting
Thu 23rd February 2017 at 18.30 - 20.30
Club members will consider various issues raised by the Club Council and Members, including the disbursement of funds and future projects H&R: Charles Keeper and Ian St John VoT: Jane Allan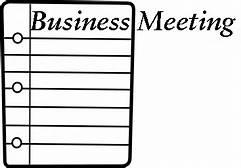 It was a Business Meeting, with a difference, at last tonight's meeting of the Rotary Club of Motherwell and Wishaw.
Instead of the Convenors giving their reports, President James had circulated an agenda spending time on the important issues.
Members discussed the disbursement of funds to a number of charities (detailed below).
2017 marks the end of the club's, ten-year, Wish Well project, in Malawi, where we supported the refurbishment and development of water wells in various areas of the country. After some discussion, we decided to focus on Furniture for Families as our ongoing charitable project.
All in all, members felt that the new format of the business meeting had been a success.
The winner of the weekly bonus ball was Past President Hugh Graham.
DETAILS OF DISBURSEMENT OF FUNDS