Beer and Cricket Festival
Sat 24th June 2017 at 11.00 - Sun 25th June 2017 - 19.00
Held at the Hatherley and Reddings Cricket Club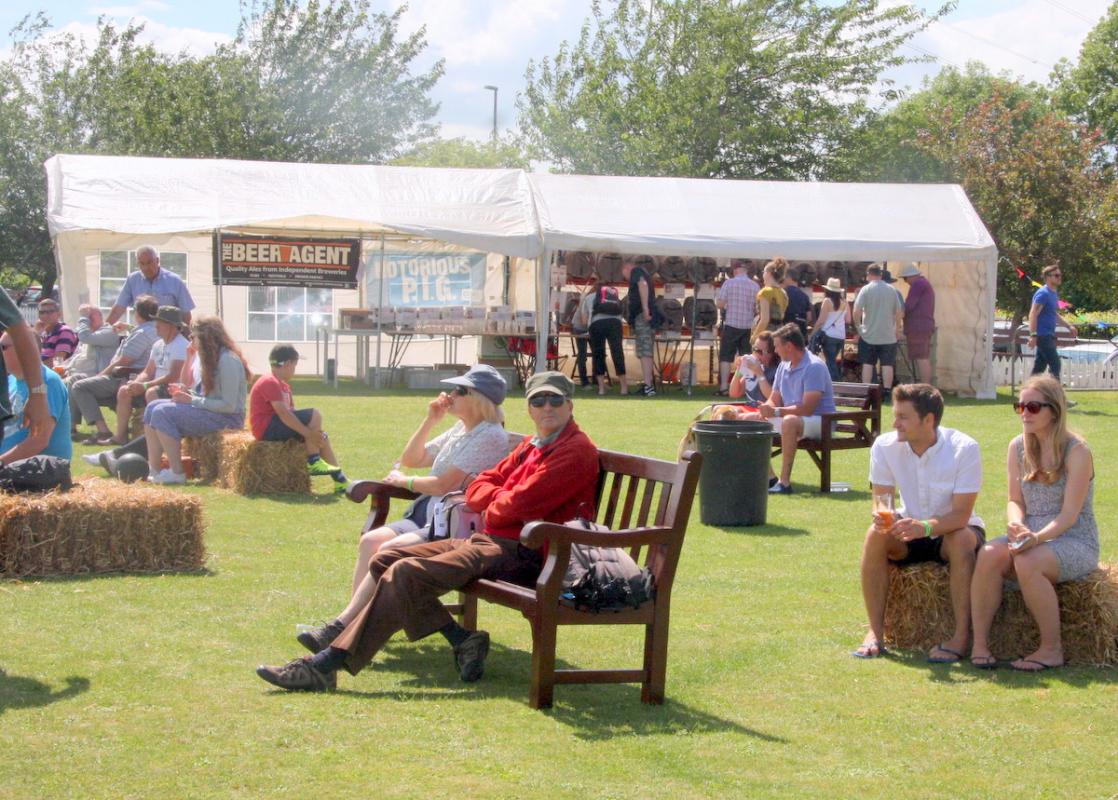 The BeerFest began in 2014 as a collaboration between the Rotary Club and Hatherley and Reddings Cricket Club with the intention of raising funds for local charities. Each year we have provided a broad selection of beers and ciders from all parts of the UK, at very competitive prices, to an ever-growing clientele. This year we added a wine and fizz bar. Our barbecue stall adds tasty nourishment for the inner man.

Entertainment on these midsummer days is provided by league cricket matches in the afternoon and music in the evening. What better way can there be for the family to enjoy the best that British breweries can provide in such glorious surroundings? Access to the cricket club on the Shurdington Road could not be easier or safer. The No 10 bus stops right outside and there is ample parking for everyone.
The afterglow is enhanced by the knowledge that every penny raised goes directly to several medical charities and to cricket coaching for more than 100 girls and boys. Look out for our next BeerFest in June 2018.