Party On The Green 2017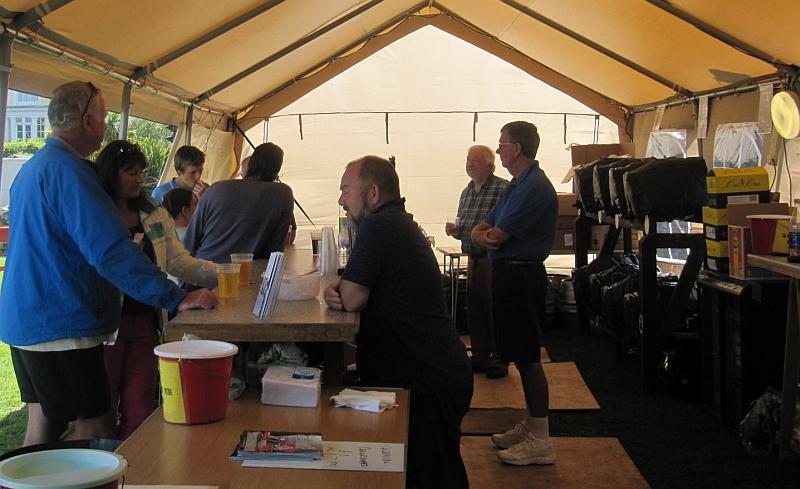 Fri Aug 4th 2017 at 12.00 - Sun Aug 6th 2017 - 18.00
Party On The Green 2017 - Eastern Gardens Ryde
Island Ales have agreed to supply all we need to supply great beer including stillage, coolers, barrel jackets and at least four Real Ales (details of them to follow)

We will have draught lager and cider, wines and lots of different soft drinks.
Learning from last year when we ran out of Prosecco this year we will make sure there is plenty for all including Alison Spiby and Hazel Hancock!

Local talent and all round nice guy Little Mick has confirmed he will be playing some memorable tunes over the weekend around the live music some of which is arranged as follows:
Friday 4th of August
Time 6pm
Spike Oatley
Solo Singer guitarist
Born & raised on an Island steeped in musical Heritage Spike Oatley ia a singer songwriter who is very much a product of his environment. Much like his native Isle of Wight just off the South coast of England, his songs are like a place to go to, a sanctuary or simply an old friend.

https://soundcloud.com/spike-oatley-music/jolene-dolly-parton-cover-live-ventnor-warehouse

Saturday 5th of August
Time 6pm
Close to Home
Close To Home is a newly formed band which is a collaboration of very experienced musicians Rob Stout, Nigel 'Reg' Robinson and Danny Cartwright playing covers and originals, which include a bunch of different tunes including some classic rock & roll, some mandolin playing and a few great singalong tunes.

Very talented local band Close to Home confirmed to perform on Saturday at 5th of 6pm.
https://www.facebook.com/theclosetohomeband.co.uk/videos/1400680309974030/
https://soundcloud.com/reggiebeat/old-love-the-close-to-home

Sunday 6th of August
Time TBA
Vote Pedro
Mariachi Style Madness
"Vote Pedro" spread Mexican sunshine wherever we go with our own blend of tequila filled mariachi mayhem! Sing along favourites latino stylee!
Contact Nitin Pradhan about this page: