Rotary Wishing Wells
In the past 6 years the Two Wishing Wells together have raised over £35,000 for local and international charities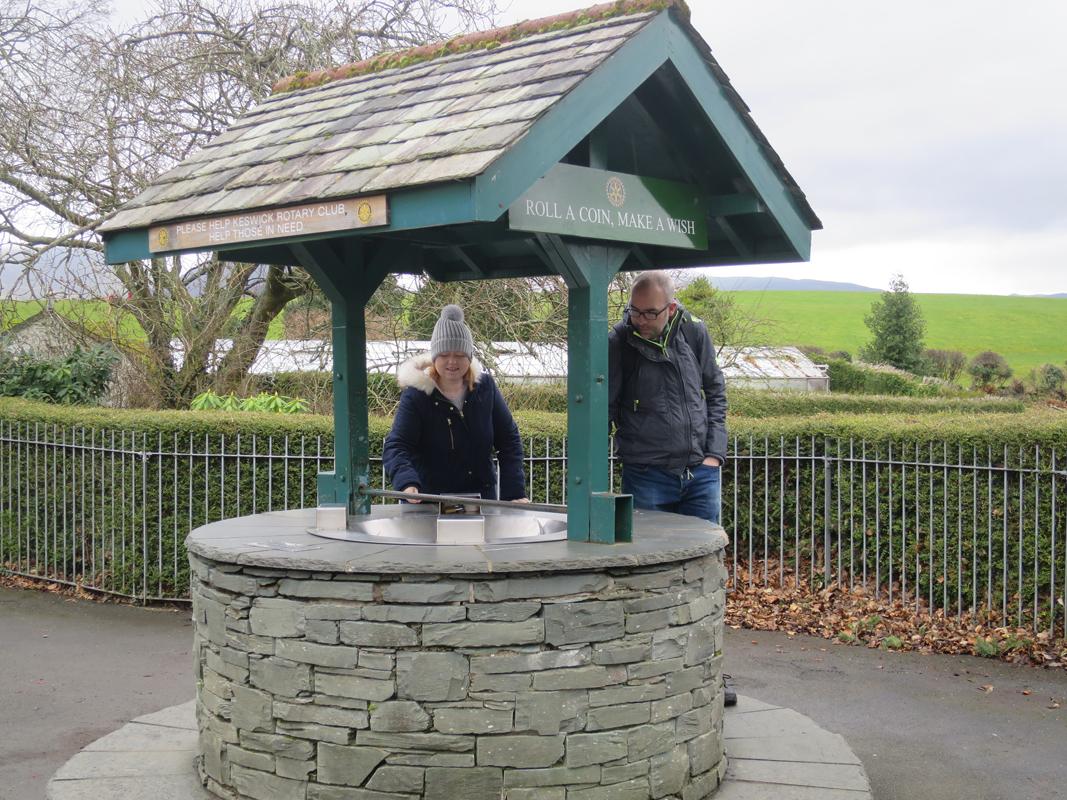 Keswick Rotary Wishing Wells raise over £35,000
The Rotary Wishing Wells are well established places of magic in Keswick. One is close to the Theatre by the Lake and the other stands at the corner of Tithebarn Street. Both invite donors to Make a Wish - and the Tithebarn Well even has special Himalayan Singing Bells inside which are said to have magical qualities if you hear the bell chime!
In the past 6 years, the two Rotary Wells have together raised a huge £35,000 for local and international needs. Some recent beneficiaries include
Keswick Flood relief, Calvert Trust, Macmillan Cancer Care, Hospice at Home, Blood Bikes, Great North Air Ambulance, Mary Hewetson Hospital, West Cumbria Young Carers, 1st Responders, Amy's Care, Keswick and local Primary Schools, Victorian Fayre, Pensioners Theatre trip, local youth, sports and arts groups – and -
Community Action Nepal, Second Sight, End Polio Now, Mgbisa School, Tea Leaf Trust, Shelterbox, Aquabox, Juniper Trust, Ethiopian coffee farmers and overseas educational facilities.
Vic Wilson who manages the Rotary Wells commented "this is a phenomenal amount to raise and every penny goes to a good cause. A big "thank you" from Keswick Rotary to everyone who has donated to the Wells".
Pix
- Vic Wilson at the Tithebarn Well with one of the Himalayan Singing Bells
- Visitors add a donation to the Well near the Theatre