The Fight to End Polio Exhibition
Exhibition at Bewdley Museum 12th May to 15th July 2017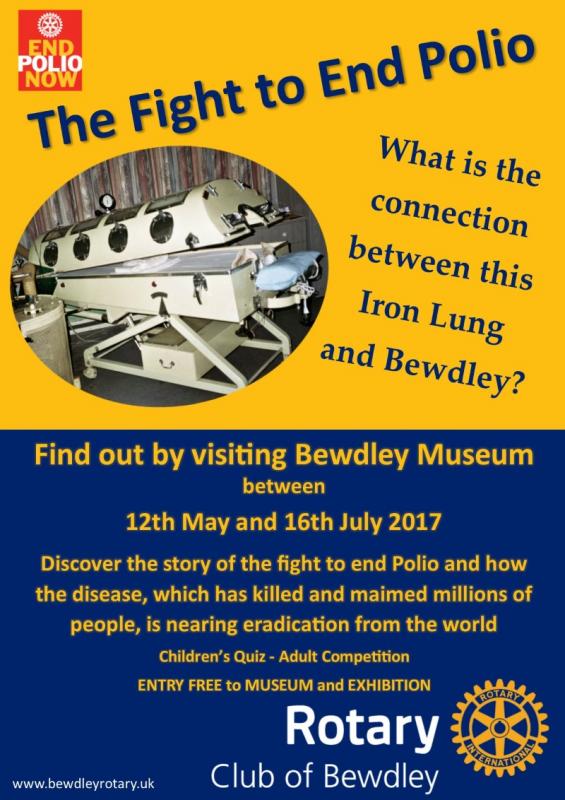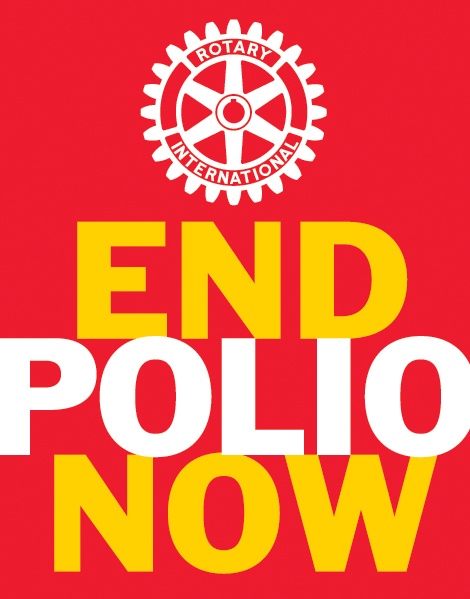 Expert opinion is that the last case of polio will occur in 2017. However it will be four years more before the world can be considered to be free of the polio virus. During that period immunisation of children against the disease must continue with the estimated cost shortfall currently US$1.3 billion.
Bewdley Rotary Club have created an exhibition called The Fight to End Polio which is at the Bewdley Museum Gallery for the period from 12th May to 16th July.
The interactive exhibition is being created by DRP Group of Hartlebury and is being designed in modular form and for a three to four year life in order that it can be used by other Clubs and Districts around the UK, not only to inform and raise awareness of polio and Rotary's prime role in its eradication, but also to raise funds for the End Polio initiative.