2016-2017 Thame Rotary Charity Donations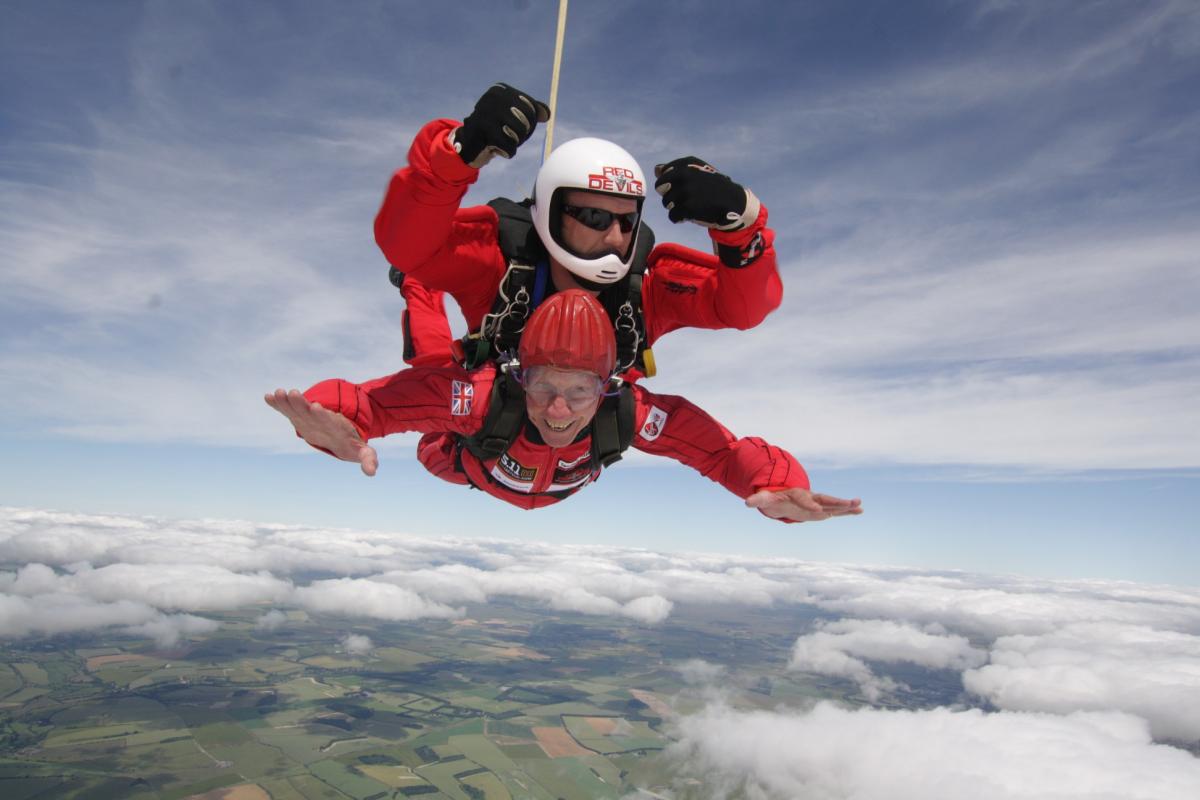 Wed Jun 21st 2017 at 19.30 - 21.00
Rotary Club of Thame would like to thank the local community in Thame and neighbouring villages for their support towards clubs fundraising events.
In the 2016-2017 year - Rotary Club of Thame donated lots of money towards charity. The traditional annual cheque handing presentation will take place at Spread Eagle Thame on Wednesday 21 June 2017.
The main charities supported in 2016-2017 were: Red Kite Children's Centre, WheelPower, Hope and Homes for Children.
In the photo: Erroll Bateman's charity sky dive in July 2016.
If you are interested to look into joining Rotary Club of Thame, and wish to attend this event, please fill in the form below.
Contact Marius Ciortan about this page: