Grand Charity Swimathon 2017 - Funds raised
23rd April 2017 at the Highworth Recreation Centre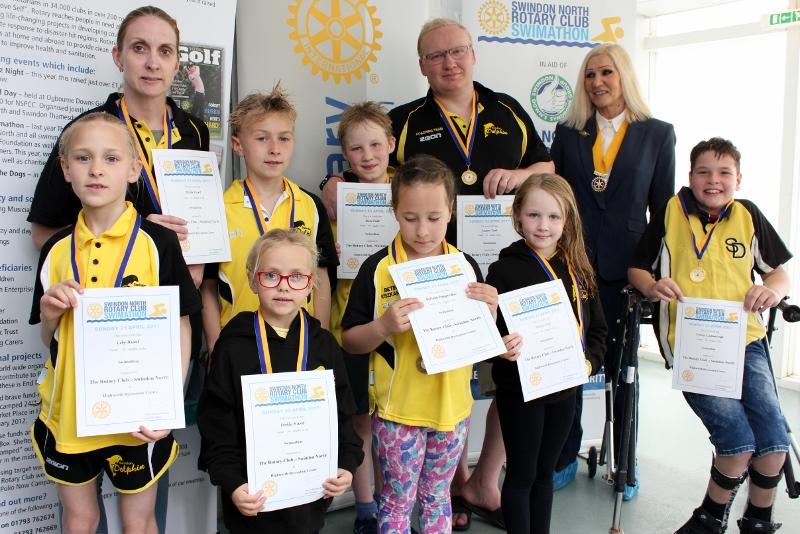 A huge thank you to all the teams who entered the Rotary Swimathon 2017. You have enabled us to raise the fantastic sum of £2,210 for charity

Nearly 50 swimmers took part in the Rortary Swimathon 2017 with many coming from the Downs Syndrome Support group itself and also from the Swindon Dolphins Amateur Swimming Club.
Also, Highworth Amateur Swimming Club participated for the first time with two teams.
The charities supported by the Swimathon and funds received -
Swindon Downs Syndrome Support Group - £1252
Swindon Dolphins Amateur Swimming Club - £534
Archie's Project - £280
Highworth Amateur Swimming Club - £143
Whilst the Rotary Swimathon is definitely not a speed trial, nor an endurance test, nor a race, some individual performances are worthy of note:-
Kerry Rutherford swam for 4 hours and completed a staggering 378 lengths of the pool. She has taken part in the Rotary Swimathon every year and increases the number of completed lengths.
Other long-distance swimmers were Theo Hancock (310 lengths) and Andrew Rutherford (194 lengths).
As for speed, Craig Harris swam 120 lengths in 40 minutes, Max Sullivan swam 100 in 55 minutes and Ben Tait completed 96 in 55 minutes.
And, remarkably, 8-year old Emma Cetin swam 50 lengths and raised the fantastic sum of £200.
Click here to read Emma's swimathon success in The Swindon Advertiser
How to pay us your sponsorship money
The Online facility is now closed - click on the image to go to our event page on My Donate


Send cheques and cash to
Rotarian Terry Williams
Treasurer, Rotary Club of Swindon North
36 Bydemill Gardens
Highworth
Swindon
SN6 7BS
Tel: 01793 762669

Half the sponsorship will go to the Swindon Down's Syndrome Support Group and half will go to the different charities of each team's choice.

The Grand Raffle
The Grand Raffle held in conjunction with the Swimathon has raised £553
Click here for the list of winners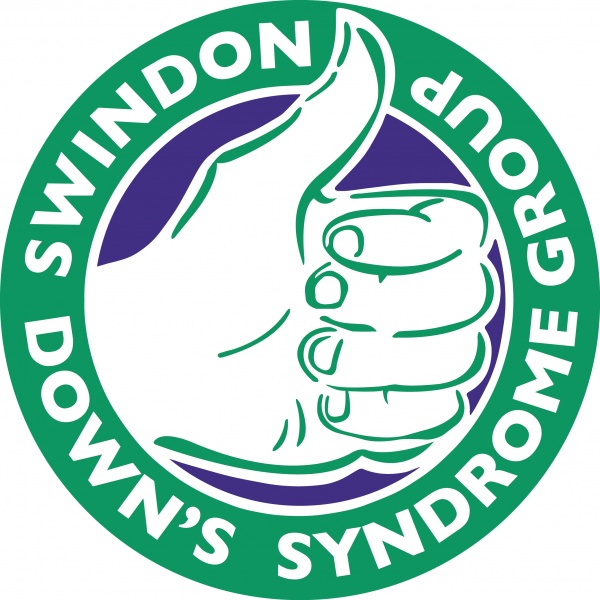 The Rotary Club of Swindon North SWIMATHON was held to raise funds for the Swindon Down's Syndrome Support Group and all the various charities chosen by the entrants.
T
he Rotary Club is grateful to the following companies for donating prizes to the raffle -
Barbury Shooting School
Bassett Books, Royal Wootton Bassett
Blunsdon House Hotel
Cirencester Golf Club
Dick Lovett BMW Swindon
Halo Leisure Services Ltd
Majestic Wines, Marlborough
Ogbourne Downs Golf Club
Plantronics Inc.
Rafu's, Highworth & Shrivenham
Simpsons of Highworth
Swindon Marriott Hotel
The Bakers Arms, Badbury
The Highworth in Highworth
The Pear Tree at Purton
Click here to go to the pre-event page