Speaker Meeting, 6.15 for 6.30pm
Mon 15th January 2018 at 18.15 - 20.00
Speakers: Mandy Hancock and Paula Rutherford
Today's speakers were no strangers to the Rotary Club. Mandy Hancock and Paula Rutherford have supported the Club's Charity Swimathons through their involvement with the Swindon Dolphins. Both are not only full time teachers but also qualified swimming coaches who devote most of their spare time to training the younger members of Swindon Dolphins.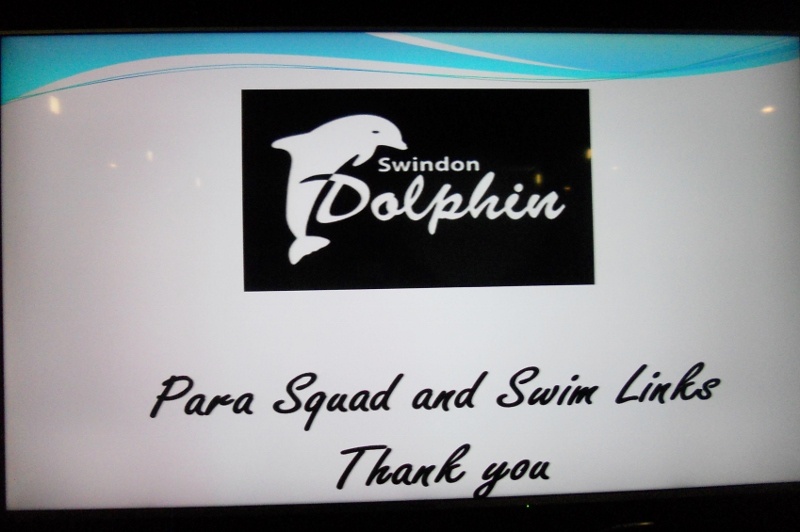 Concerned about the lack of opportunities for disabled children who love swimming, Mandy and Paula were instrumental in setting up Swim Links within the Dolphins seven years ago. Open to children of all abilities and all disabilities, Swim Links provides monthly coaching sessions free of charge and currently has 20 regular swimmers. They then formed the Para Squad to provide training sessions specifically for young disabled swimmers. The aims and objectives of Para Squad are to build secure disability swimming pathways in Swindon and to help children with disabilities develop their swimming to their full potential. It not only offers weekly swimming sessions, free of charge, but also includes "land training" in a gym at half cost. Using the Milton Road swimming baths Para Squad has 13 regular members. Some of the Squad have entered competitions and Inclusion Galas in Bristol and Gloucester, also the Rotary Swimathon. The winning is not necessarily the most important thing for the youngsters, what thrills them the most is simply the taking part in competitions and completing several lengths of the pool.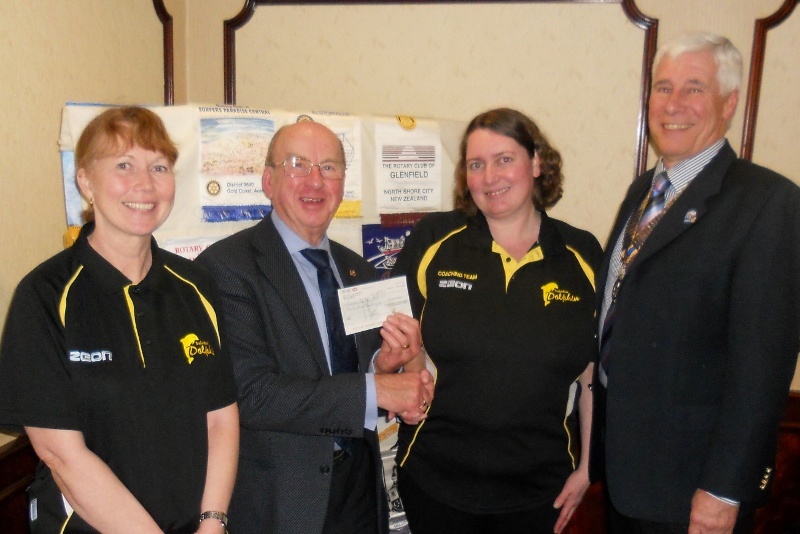 Costs are rising and funds are running low. Obviously using Milton Road Baths and subsidising the "land training" in the gym costs money, but now Mandy and Paula would like to organise an Inclusion Gala in Swindon. They estimate the cost of such a Gala, including set-up fees, licences, medals and so on, will be in the region of £820.

On proposing a vote of thanks to Mandy and Paula on behalf of the Club Ken Winslow presented them with a cheque for £100 intended specifically for their work with the disabled youngsters.