Speaker Meeting, 6.15 for 6.30pm
Mon 5th February 2018 at 18.15 - 20.00
Speaker: Sadie Sharp, The Platform Project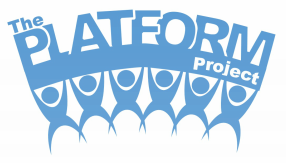 The Platform Project in Swindon is a new CIC – a Community Interest Company, a not-for-profit social enterprise launched in the summer of 2017. With a small team assisted by a group of volunteer professionals, it delivers enterprise projects and challenges for young people between the ages of 14 and 19. The aim is to develop their confidence and increase their employability skills and set them on the road towards possibly running their own businesses.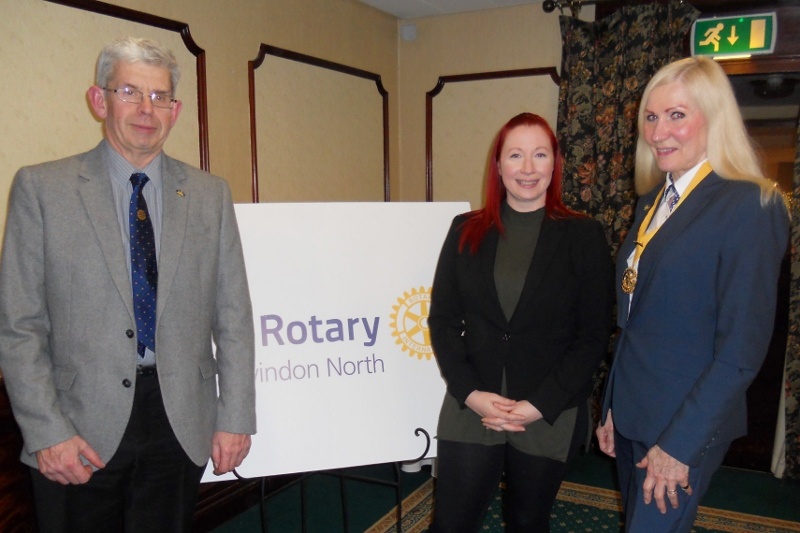 In the picture, the speaker, Sadie Sharp, is with Rotary Vice President Ann and Rotarian Phil Matthews who, on behalf of the Club, thanked Sadie for her talk.
Sadie said that before joining the Platform Project she has worked with Smash, Inner Flame and the Salvation Army. She really enjoys working with not-for-profit companies.

The Platform's challenges are modelled on the TV show "The Apprentice" and are on Saturdays in the school holidays. The participants undertake a range of differently themed challenges to simulate setting up and running a business. The first project they did was called Made in Swindon. Working in teams they researched, designed and produced a range of printed items, such as T-shirts, mugs, phone covers and wall signs. They set the pricing and marketing strategies before pitching the products to a (friendly) Dragons Den panel.

Battle of the Bands came next. The challenge was to organise the logistics, budget and management of a Family Fun Music Festival. They had to source the bands and acquire trade stands to provide some income. The current project is a Social Media Campaign to highlight the issue of homelessness in Swindon by means of making a range of videos for posting on social media. For this the Platform successfully secured £3,500 worth of funding from the Wiltshire Community Foundation.

As for the future, Sadie said an up-cycling project was on the cards as well a business mentoring programme. Sadie said we can help simply by spreading the word and perhaps helping them to gain some corporate funding.


Platform Project Website

Swindon Advertiser Article
Youngsters upgrade with Platform Project business class