Visit of Rotary Peace Scholar
Tue 23rd May 2017 at 19.30 - 21.30
Jodie-Ann Anderson presented her experience of the Peace Fellowship programme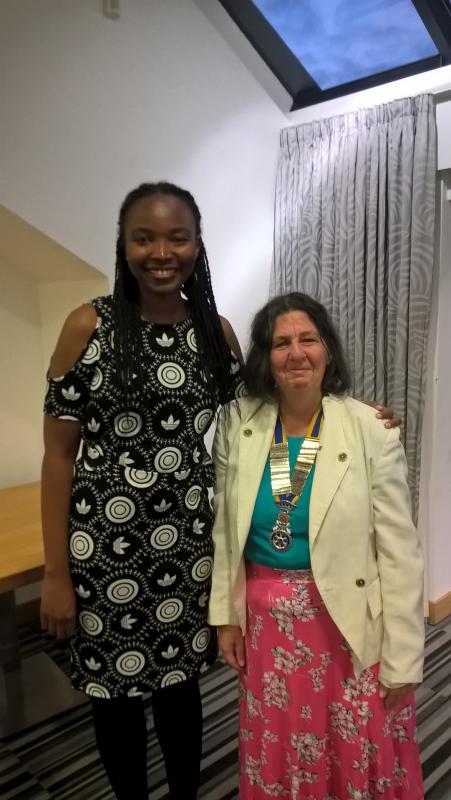 Rotary sponsored peace scholar Jody-Ann Anderson from Jamaica visited the Lancaster Loyne Rotary Club at the Globe Arena to talk about the Rotary Peace Scholarship programme and her own personal experience.
Rotary sponsors peace study chairs at six universities around the world, one of which is at Bradford University. The scolars are selected from individuals, often with traumatic backgrounds, who have achieved high academic qualifications and are motivated to work in areas of conflict resolution and crisis management. Graduates work around the world, often for NGO's and the UN.
Jody-Ann is sponsored by her local Rotary Club in Jamaica. She was brought up in a slum "Yaad" in Jamaica, but through education opportunities, managed , eventually to achieve two degrees at BSC and MSC level, before being selected for the Rotary programme. She has experience in youth programming, and working in high conflict , disenfranchised urban neighborhoods.
She would like to find ways to help children living in slums throughout the world to overcome the handicaps and predjudices of their situation.
Upon completion of the Rotary Fellowship, Jody-Ann aspires to continue to develop her career with an international agency that addresses complex development issues pertaining to peace, conflict and social management.
We all wish her well in that ambition