Club visit to RLNI workshops in East Cowes
Tue 25th July 2017 at 18.30 - 21.00
Club visit to RLNI workshops in East Cowes followed by a pub meal.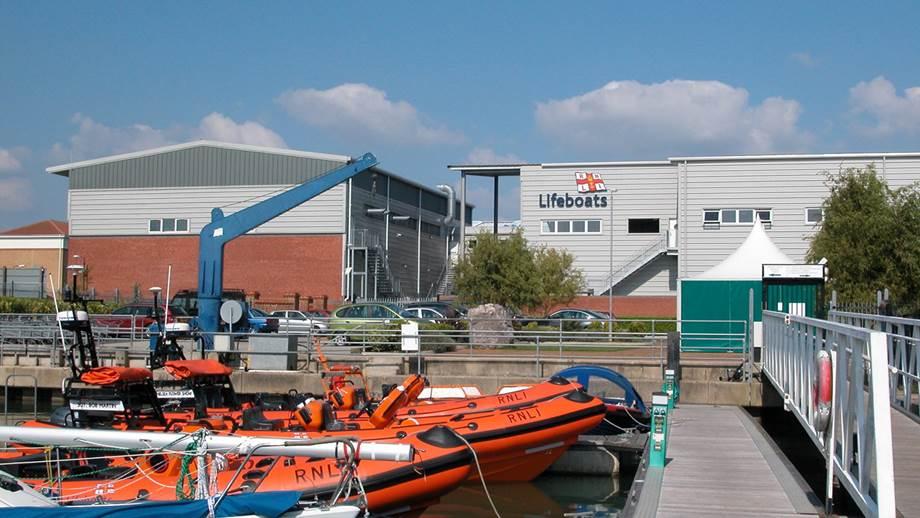 Our visit will be outside their working hours but the Manager, Carl Baker will be showing us around.
The Inshore Lifeboat Centre (ILC) at East Cowes supports the lifeboat stations and lifeguard units on all aspects of inshore lifeboat supply and maintenance. Just like the lifeboat crews, their work and attention to detail is vital for saving lives at sea.
Here, the building and maintenance of inshore inflatable lifeboats takes place. These include the B class and D class lifeboats and lifeguards' inshore rescue boats (IRBs).

The site houses the production and maintenance of the B class Atlantic rigid inflatable boats (RIBs) in a much larger, separate building. This facility incorporates a dedicated laminating shop, spray booth, machine shop and welding bay.

The work involved is very skilled and a team of over 70 boatbuilders, fitters, electricians and solutionists are employed here, including apprentices and supporting office and stores persons.

This promises to be an interesting and informative visit for all. Partners and guests are invited but we do need numbers.

Following the visit we will adjourn to The Lifeboat for a Bar meal.