for Children & Young People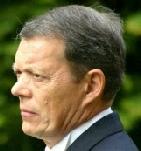 Art Competition:We are once again organising an Art competition for the Junior Schools in our catchment area in early 2018. This will be our third year and will follow a very successful 2017 competition, the results and pictures are detailed on the web site. Whilst the 2018 format will be similar to the previous competitions a major change for 2108 will be to select a Winner in each of the two categories at each school that takes part and from which the overall Competition Winners will be chosen. We believe that this will enable us to give greater recognition to the efforts of all the schools who take part. Full competition details will be sent to schools in September and be available on the Web site.
Rota Kids:Rota Kids are the youngest members of the Rotary family and is an exciting way for 7-12 year olds to enjoy working on important fun activities that will make a positive difference in school, in the local community and globally. Such a club is sponsored by a Rotary club and our first club is on schedule to be established at Robert Miles Junior School in Bingham during the autumn term.
Young Musician Gala: Previously we have sponsored past winners / contestants from our Vales got Talent competition, with some success and we intend to do the same this year.