Know Your Blood Pressure
An initiative between Rotary and The Stroke Association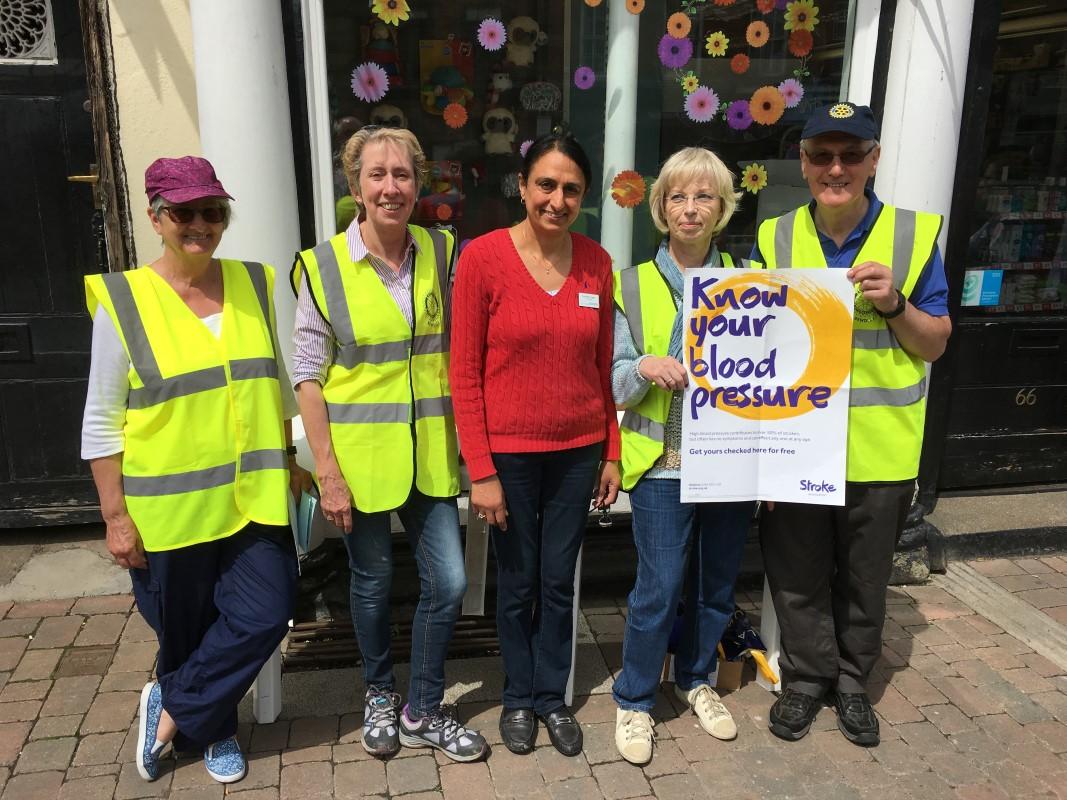 Members turned out in force on a sunny Saturday 3rd June to encourage people to take a few minutes to have their blood pressure checked at the Healthpoint pharmacy in Load Street in response to the 'Know Your Blood Pressure' initiative between Rotary and the Stroke Association.
High blood pressure is a contributing factor in around half of strokes suffered in the UK. Rotary, in partnership with local teams, took over 23,000 blood pressures in 2016. Over 6,000 of those tested were advised to make an appointment with their GP to discuss their reading.
We were grateful to the pharmacist, Mr Balbinder Jagpal, and his family who took charge of the proceedings once we managed to entice people into their shop. Balbinder's wife and daughter helped people fill in the forms and called patients in to have their blood pressure checked by Balbinder and his son in law, Amandip Sandhu.
During the three hours, from 10.00am to 1.00pm, 42 people had their blood pressure checked and 5 were referred to their doctor.The whole arrangement worked very well and the Jaqbal family are keen to repeat the event again, and maybe expand it to include a diabetes check.
Community Service Chairman, Alan Wood, said "We can congratulate ourselves on how successful it was and of course the profile of Bewdley Rotary for 3 hours on a Saturday morning was hard to miss.'"