Lunchtime Meeting - 12.45pm - Speaker Ruth Thomas and Ros Slowley
Mon 21st May 2018 at 12.30 - 14.00
Ruth Thomas was joined today by Ros Slowley from Designs In Mind. In their new guise at Jolt, Designs in Mind moved into the former Chrissie's in Cross Street, Oswestry, following a successful trial period there as a pop-up shop earlier in 2017.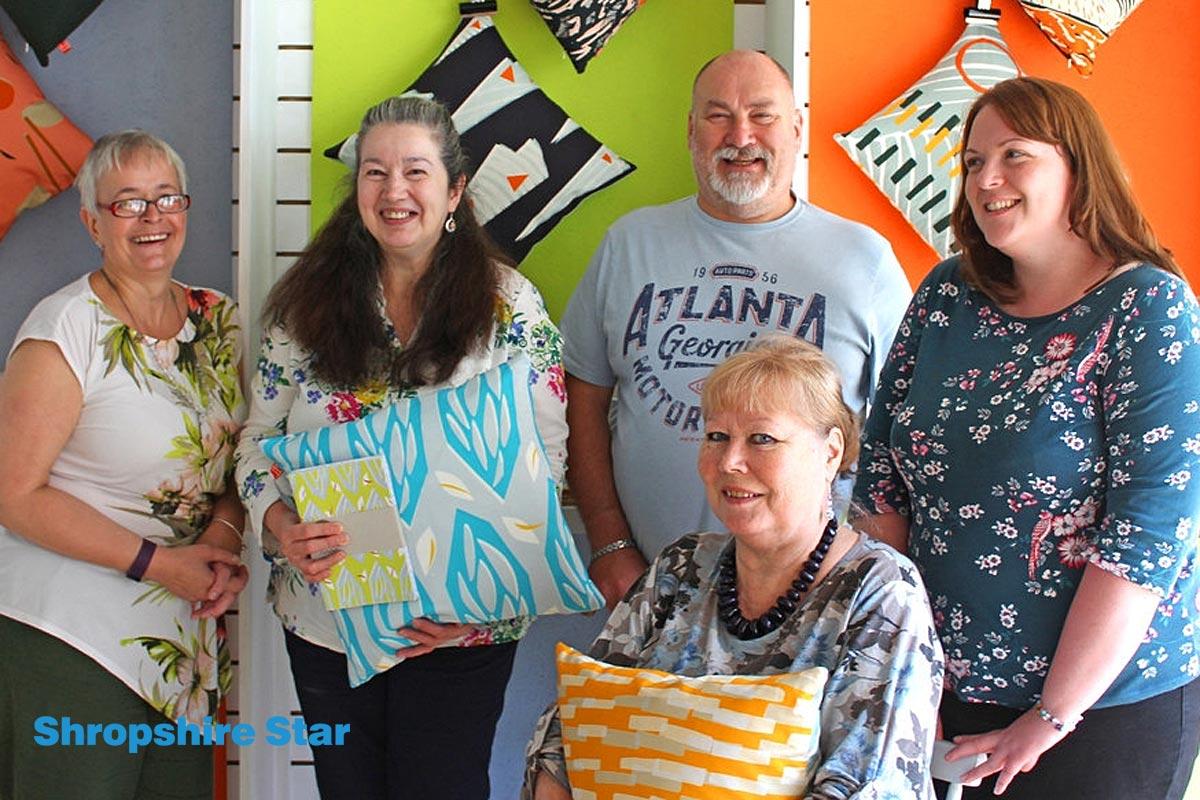 The shop - Jolt - sells homeware and prints for the home in bold colours and patterns. It also provides workshops for the public to try their hand at screen printing and lino printing.
Jo Watkins, from Designs in Mind, said: "We opened Jolt on on November 25 following an extremely successful trial period earlier in the year. The shop is next door to our Designs in Mind studio and is in an ideal location.
"There are fewer and fewer retail opportunities in the town these days and Designs in Mind has been there for 10 years so when the opportunity came for us to take on a trial period at the shop next door we jumped at the chance. We moved out after our trial period but when the call came that the premises were still available we moved back in.
"It is the first time we have had a retail presence and it's a natural expansion. Our aim is to sell lots of items now and draw as many people as possible into the shop in our challenge to take the stigma out of mental health.
"Most of the products we sell are designed by members who have been referred to our studio through the mental health scheme and we sell products from other like minded companies, with a focus on tackling care for mental health.
"Our aim is to make mental health challenges part of regular debate and an ideal way of doing this is to produce things we can sell and generate public interest - challenging the low expectations that surround our makers."
Shropshire Star December 2017
FIND OUT MORE ABOUT THEM AND READ THEIR 2017-18 REPORT HERE
The Derwen College
After Ros' presentation of Jolt's film, and a Q&A, Ruth stepped in to give an outline about how recent changes to government grant funding of residential places at the Derwen had lead to a drop in students attending and the knock-on reduction in staffing required.
The Derwen which was deemed outstanding in its last Ofsted report will lose about 30 jobs in an effort to reform its business model and is restructuring the way it delivers its services to students to ensure they remain sustainable for the future.