Presidential Year of Brent Coleman 2017-2018
Hello, I am Brent Coleman, President of this great Club and may I personally welcome you to our website.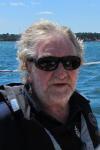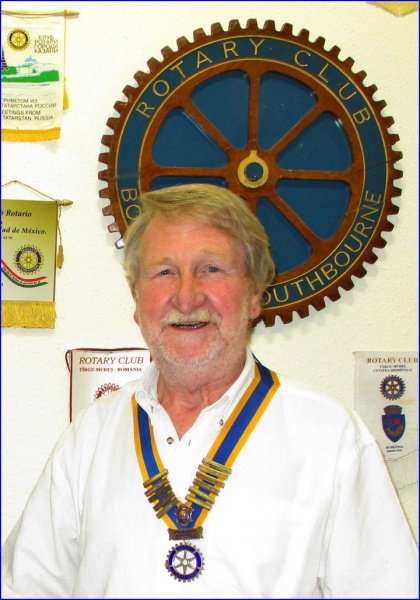 Hello, I am Brent Coleman, President of this great Club and may I personally welcome you to our website.
I hope that you will browse the site and enjoy learning more about Rotary and in particular what we do as a Club. We volunteer our services to various needy causes locally and internationaly.
We are very fortunate to meet in our own Club room for our weekly lunchtime meetings and also some Committee meetings, which means we are able to display our own personal touch to the world of Rotary. Rotary is a volunteering organisation.
We have a well stocked bar with drinks kept at a very reasonable prices and a fully equipped kitchen in which our meals are prepared by a local caterer, again for a very reasonable cost.
---
---
President Brent with Dimpee and Alan from the Poole Bay Rotary Club 12-10-2017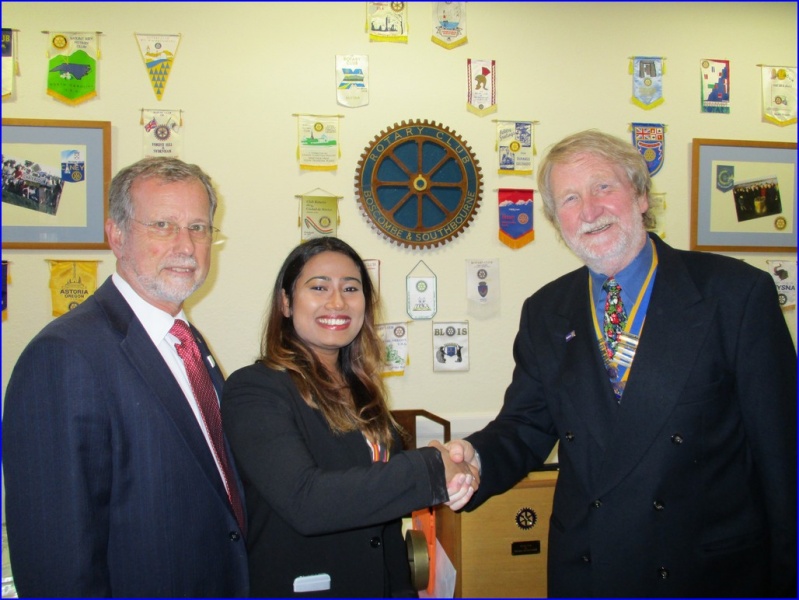 Both Alan and Dimpee gave us talk about how they have introduced younger members to their Rotary Club (Poole Bay Rotary Club). They have set up another section of the club that meet on Thursday mornings at 07.45 and have a lot of members that tend to have a younger age and are still working. They work very closely with the original club that meet on a Tuesday evening and the results are a Rotary club that are both active and have a much broader age range.
---
President Brent with Mark Anness from Myra's Wells 06-10-2017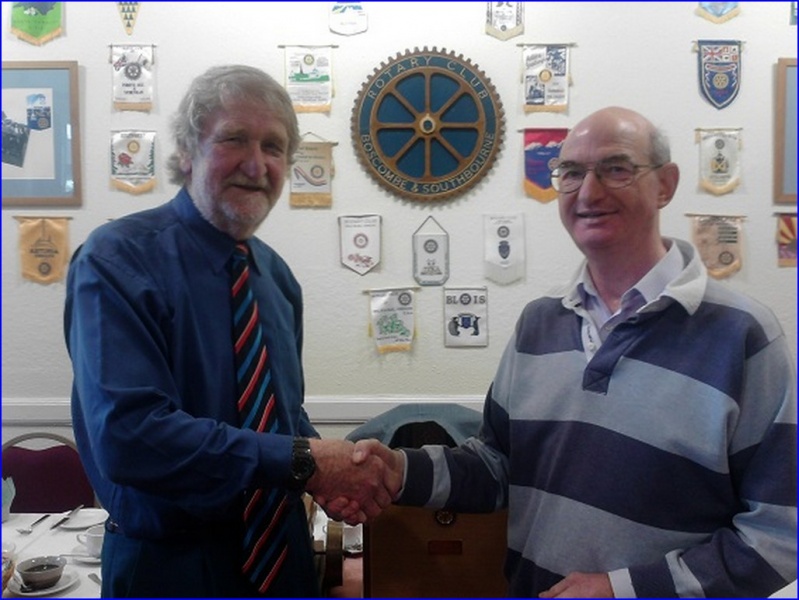 The Myra's Wells charity provides life-saving water wells in Burkina Faso - one of the poorest countries in West Africa. A few places do have mains water, but even that supply lacks purity.
100% of donations received go to pay for wells. No one in the UK or Burkina Faso receives any remuneration for their work.
---
President Brent with Rtn Chris Knight 28-09-2017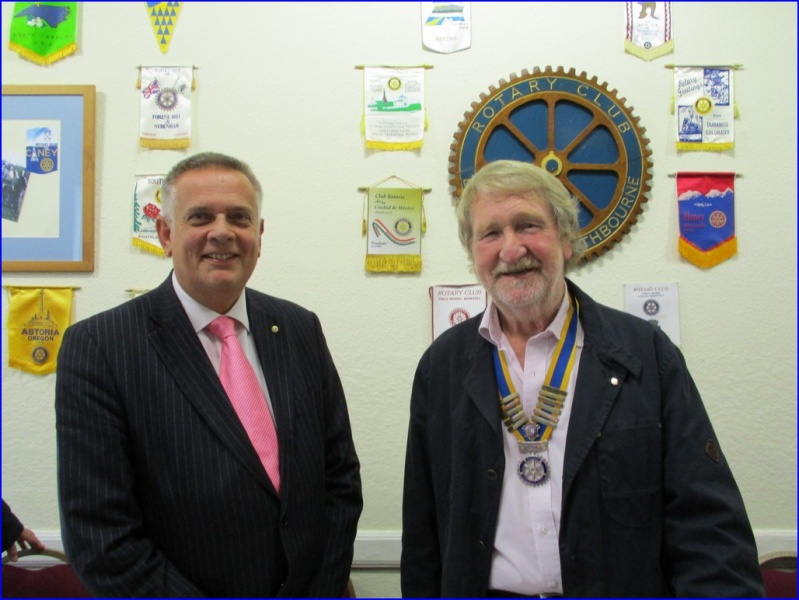 Chris; who is our newest member gave us a really interesting talk about his travels to Costa Rica. He talked about the people, the environment and the amzing forest and animals tha are there.
---
President Brent with Andre Edwards from the Pilgrim Bandits 07-09-2017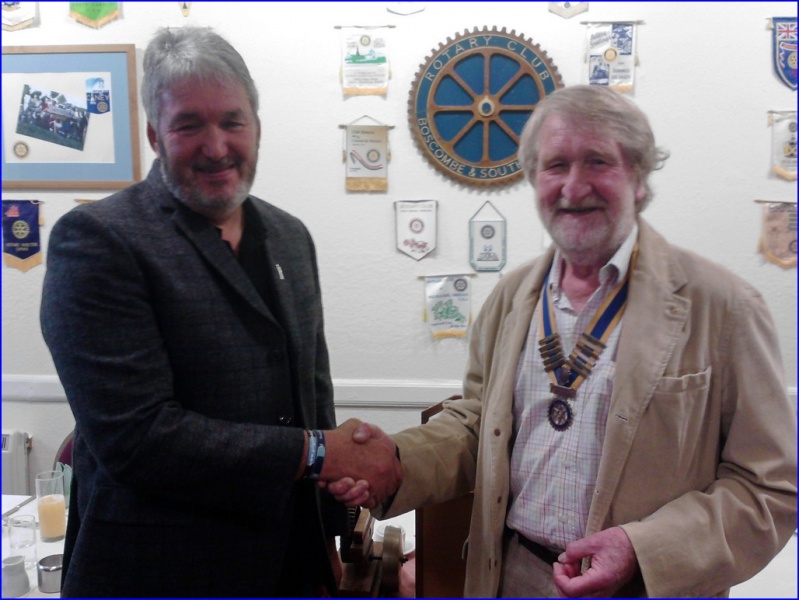 Pilgrim Bandits Charity was established by a small group of Special Forces veterans in 2007 with the sole aim of using their unique training and experience to help and inspire wounded soldiers to live life to the full.
The mantra 'Always a Little Further' is core to the charity's attitude, whether working with amputee men and women from the services directly or by utilising their experiences to inspire and encourage young people and children. Pilgrim Bandits don't do sympathy, but offer the rewards of belonging to a team, encouragement, belief and the power of humour over pain.
Pilgrim Bandits' primary aim is to help those in need directly, with no compromise. Soon, those who needed help become those that give it. By pushing injured men and women into physically and mentally demanding situations that they would not have dreamed possible; kayaking extraordinary distances, climbing mountains, jumping from aircraft, running races, trekking across inhospitable terrain, self confidence is restored and self-belief instilled – Always a Little Further. Pilgrim Bandits pushes those that have already endured so much to go beyond endurance – to embrace life again and in so doing inspire others.
---
President Brent with Sophie Rickets of the Boscombe Regeneration Project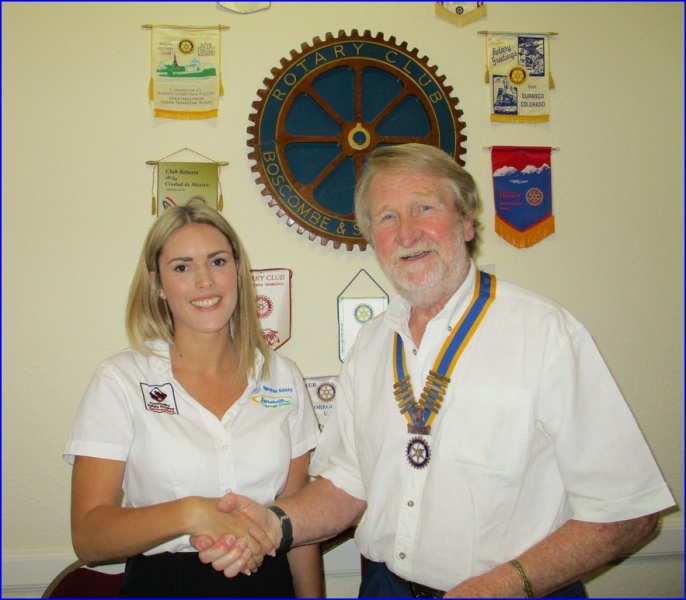 Sophie gave us a very interesting talk about the work that she and her team are doing in the Boscombe area to try to improve it. They work with the local Police, the Council and other organisations are trying hard to generally improve the Boscombe area
---
President Brent with the Barrie Sutton from the Hengistbury Head Visitor Centre 17-08-2017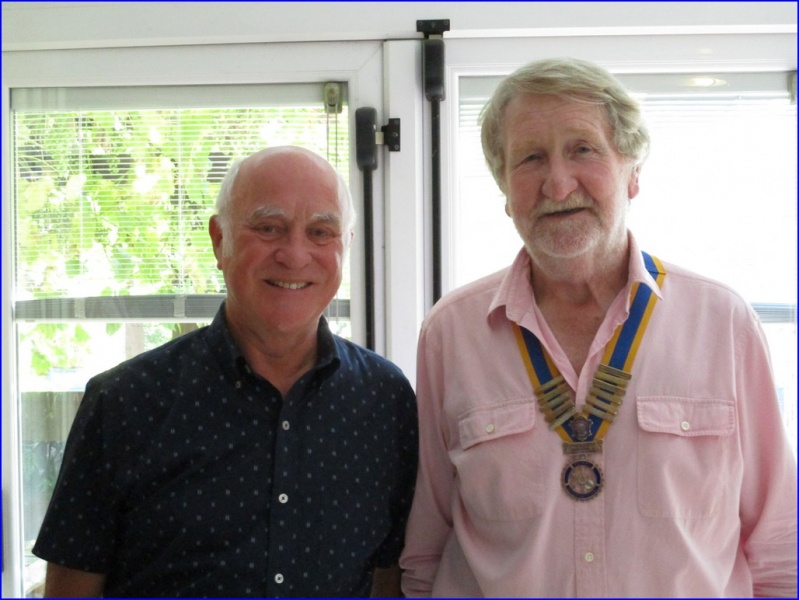 We had a very informative talk about the history and wildlife at Hengistbury Head.
---
Bill, Sue and Bill Rushworth on the Club Walk at Harley Gap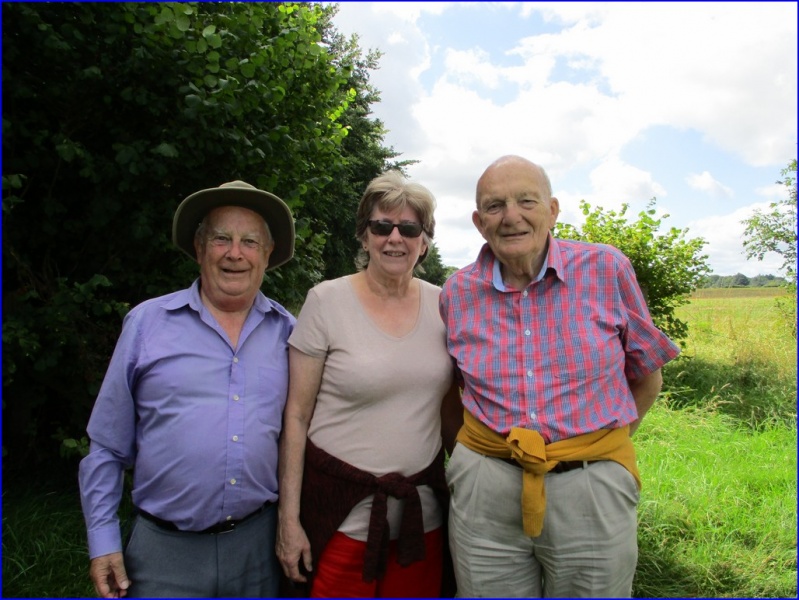 Bill, Sue & Bill Rushworth did a 5.5 mile wallk from Gussage All Saints up to the Harley Gap and John Ironmongers Grave and back. They ended up with at the Drovers Inn at Gussage. There, other club members met them for an excellent lunch provided by the independantly run village pub.
---
President Brent with Felicity Porter 10-08-2017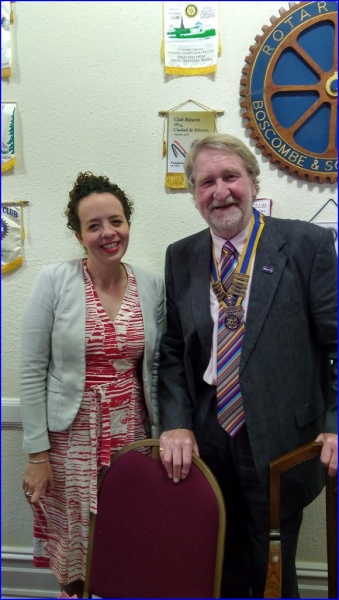 Felicity gaves us a very interesting talk about the Regent Centre in Christchurch The Regent Centre is one of the few remaining independant Cinemas left in the country. The screen most of the popular film releases as well as very good shows and Threatre presentations
---
President Brent with John Wooton & Adrian Scott 03-08-2017
John gaves us a very interesting talk about the development of Britains Motorways.
---
President Brent with Club Member Rtn Colin Read 27-07-2017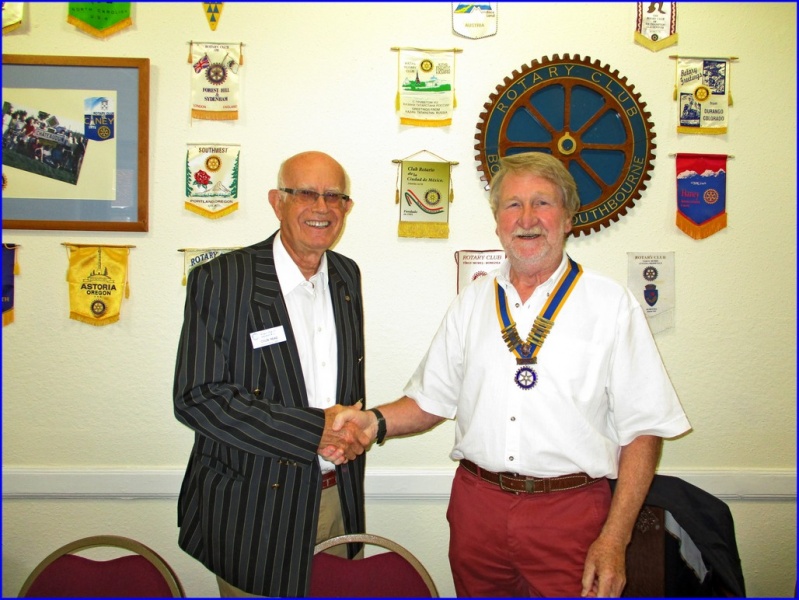 Colin gave us an very interesting talk on the Rotary Foundation. He also showed a couple of good videos on Foundation and some of what the Rotary Foundation does around the world.
---
President Brent with Jake Moore 13-07-2017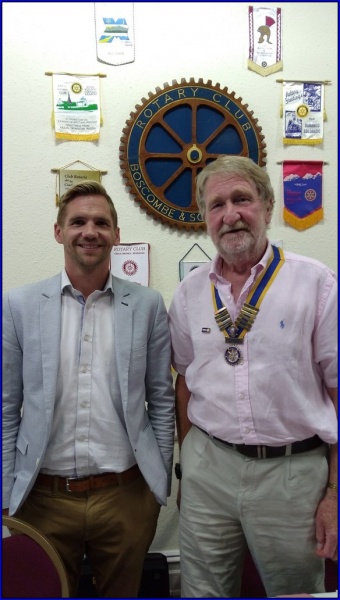 Jake Moore is the Dorset Police Cyber-Crime Office and came and gave us a talk on Staying Safe when using the Internet & when Banking Online. His talk was very informative andvery enlightening.If you get a chance to hear his talk, I would certainly recommend it.