Christmas Tree lights Switch On
Fri 24th November 2017 at 18.45 - 20.00
Santa Procession and Lighting up Christmas Tree at Bridgewater Shopping Centre will take place on the 24th November 2017. Procession starts at Mains Drive Shops at 6:45 p.m.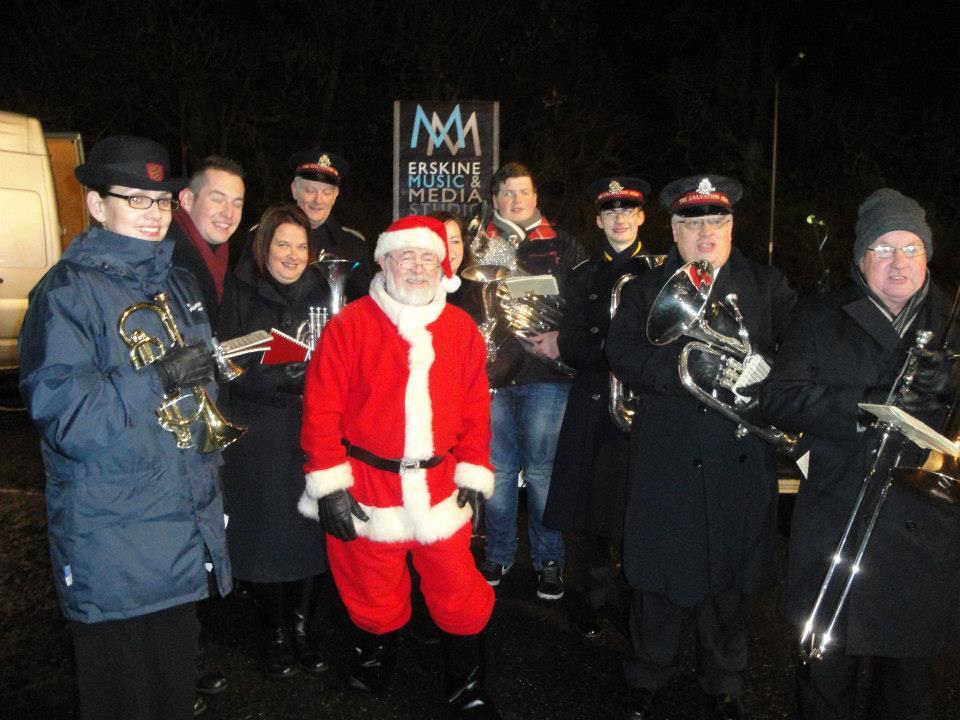 Around 7 years ago, Erskine and District Rotary started the Christmas Procession and Christmas Lights switch on event. The aim was to to try to bring a feeling of community to Erksine. We feel we succeeded in this and the ev ent has been running every year since.
On Friday the 24th November 2017 the procession from Mains Drive Shops (starting at 6:45 p.m.) to Bridgewater Shopping Centre will be led by Santa.
At Bridgewater Shopping Centre there will be music suppled by Erskine Music and Media (EMM) and the Salvation Army, Kids Rides, Tombola etc.
The Christmas Lights will then be switched on at 7:15 p.m.
Here is a quick preview of Santa from a previous Christmas event.
Thanks to Erskine Music Media (EMM) for creating this video of our Christmas events