Raising Funds for the Friends of Riverside North
Helping out in the Bewdley Community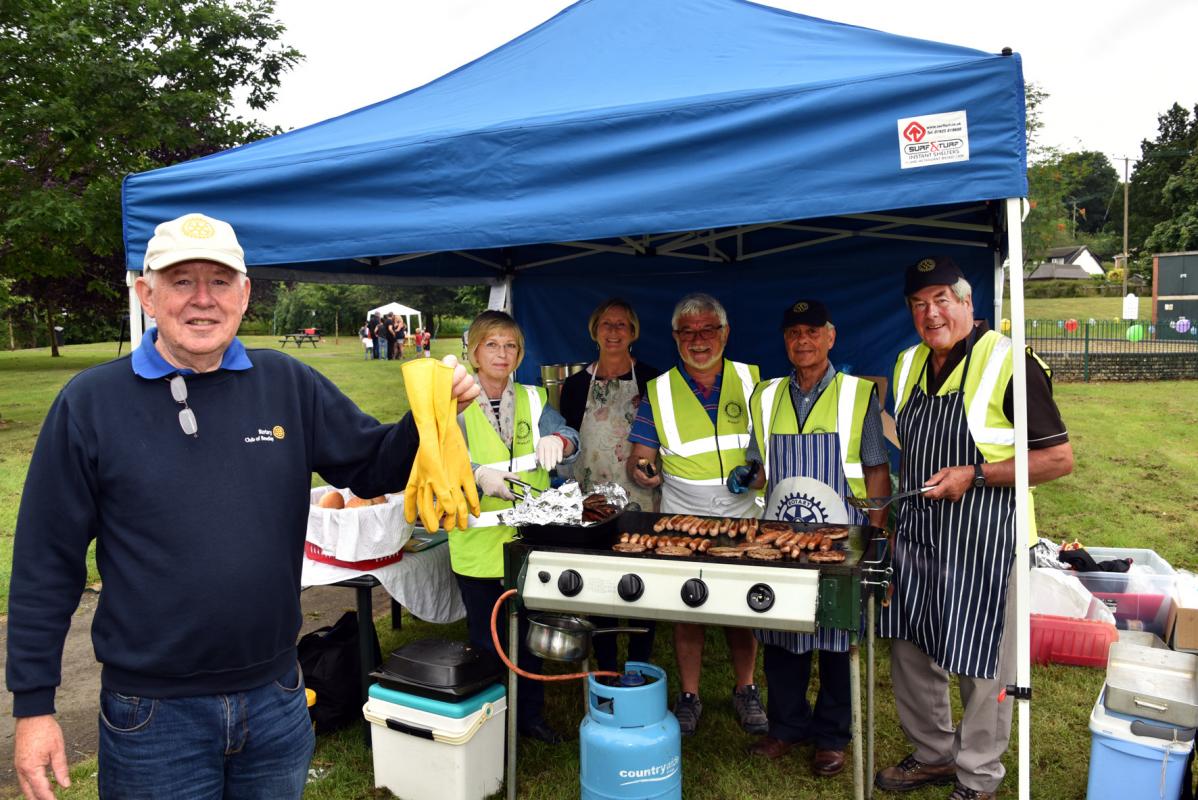 The barbecue team have been out again. This time it was another event for the Friends of Riverside North, their official launch of the paddling pool on 15th July.
Weather was not brilliant but despite that there was a reasonable turn out enabling us to give a donation to the friends.
We're unsure of the relevance of the rubber gloves other than David thinks that as he is now President it is up to others to get their hands dirty.
Thanks to Colin Hill for the photo