Committees/SGM
Tue 14th November 2017 at 19.00 - 21.00
also appointment of Treasurer for 2018/19 and adoption of Accounts for 2016/17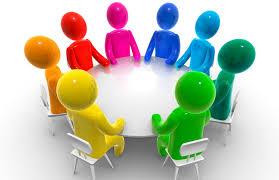 SALTRAM ROTARY CLUB
To all members of Saltram Rotary Club 20 October 2017
NOTICE OF SPECIAL GENERAL MEETING 2017
Due notice is given of a Special General Meeting of the Rotary Club of Saltram, Plympton, to be held on Tuesday 14 November 2017 at 19.00 hours at Staddon Heights Golf Club.
AGENDA
ITEM 1 To consider nominations and election of officers for the year 2018/19 as follows:-
Senior Vice President (President Elect 2018/19)
Junior Vice President
Treasurer
Secretary
Reporting Accountant
Club Quartermaster
Nominations for the above are to be submitted in writing to the Secretary not later than Tuesday 31 October 2017. A signed statement of acceptance from the nominee must accompany each nomination.
ITEM 2 Election of two Voting Delegates for 2018 RIBI Conference
ITEM 3 Presentation and, if approved, acceptance of Accounts for 2016/17
Andrew Lugg, Secretary