World Polio Day 2017 - One day. One Focus: Ending Polio!
World Polio Day is taking place on the 24th October. This day aims to raise awareness on polio and celebrate the progress that has been made on the road to polio eradication. However, more still needs to be done to totally eradicate this disease.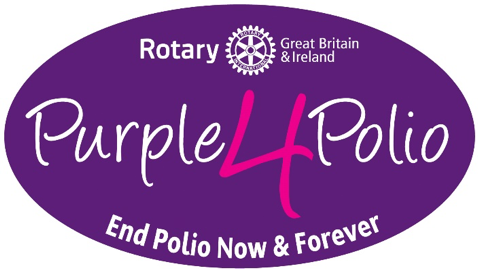 Poliomyelitis is a highly infectious disease that more commonly affects children under the age of five. The virus is spread person to person, typically through contaminated water. It can attack the nervous system, and in some cases, lead to paralysis. Although there is no cure to this disease, there is a safe and effective vaccine - one which Rotary and its partners use to immunise over 2.5 billion children worldwide.
Rotary have pledged to raise $50 million per year over the next three years, with every dollar to be matched with two additional dollars from the Bill & Melinda Gates Foundation. These funds help to provide much-needed operational support, medical personnel, laboratory equipment, and educational materials for health workers and parents. Governments, corporations and private individuals all play a crucial role in funding.
The Worcester Vigornia Rotary Club have been involved in raising money for End Polio Now, with our Rotary Crocus Campaign. Last year, we worked with The Pump House Environment Centre and Worcester Sixth Form College and their students, to plant purple crocuses, helping to raise money to eradicate polio. We have also been selling the crocus corms to people across Worcester, further helping to raise money for End Polio Now.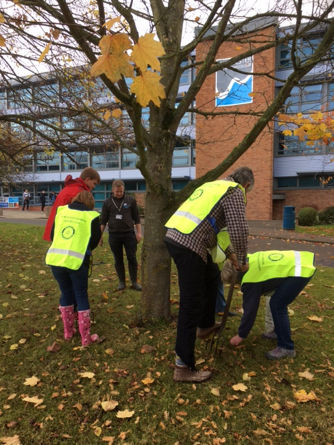 How you can help on this World Polio Day:
Although the work that we and Rotary have been doing is bringing us one step closer to eradicating polio, help is still needed to eradicate the disease entirely.
So, on World Polio Day, we need your help.
Why not donate your time, funds or use your voice on World Polio Day, to help us raise awareness on End Polio Now and help us finally eradicate this disease. Check out the End Polio Now website, to find ways that you can get involved in World Polio Day.
End Polio Now Fundraising Meal
The Worcester Vigornia Rotary Club are helping to support End Polio Now by hosting our End Polio Now Fundraising Meal.
On the 2nd November, we will be hosting a fundraising meal at The Plough and Harrow, Drakes Broughton, Worcestershire. Rotarian members will be attending the meal with family and friends, to raise awareness and fundraise for End Polio Now.
The fundraising meal includes two courses and we will also be running a raffle and lots of fun competitions. We are currently looking for local businesses to donate any prizes to the raffle, so if your business would be interested, get in touch with the Worcester Vigornia Rotary Club.
We are delighted that tickets for our End Polio Now fundraising meal have sold out and we are hoping to raise £1000, which the Bill & Melinda Gates Foundation will triple.
Until polio is eradicated, all countries remain at risk of outbreaks. So, anything you can donate towards our End Polio Now Fundraising Meal can help us raise more money and bring us one step closer to eradicating this highly infectious disease.