Worcester Vigornia Rotary Club visit the Hartlebury Incinerator
Earlier this year, some of our members had the pleasure of visiting the Hartlebury Incinerator to see the plant in action.
After almost three years of construction work, the Hartlebury Incinerator was finally up and running at the start of 2017, ready to raze 200,000 tonnes of waste per year.
Since its official opening, the plant has been collecting rubbish from Worcestershire and Herefordshire, to export energy into the National Grid and has been providing energy into 55,000 homes - which is equivalent to the population of Kidderminster.
This plant was opened with the aim of reducing crippling landfill costs, whilst making major contributions to regional renewable energy generation.
During our visit, our Rotarians got to have a behind-the-scenes look at what goes on inside the plant. Rotarians were taken on a tour around the plant, where we also learnt just how the rubbish is turned into energy, and how it is then exported to the National Grid to power homes across the UK.
We also had the opportunity to take a few photos of the incinerator in action.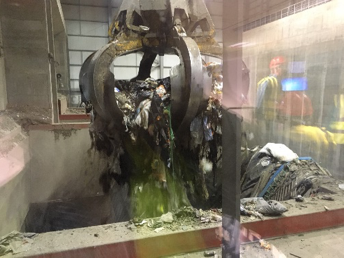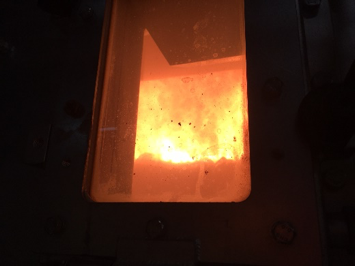 The most interesting thing about the pictures we took is that the rubbish load you can see being dropped down into the incinerator, which is not a lot of rubbish, actually generates enough electricity for one house for a year!
Our Rotarians would like to say thank you to Hartlebury Incinerator, for inviting us to have a tour around the plant. It was excellent to see the plant in action and to learn of how the plant is helping to provide energy to homes across the UK.