Rotary Film Night at Sullington Parish Hall, Storrington - Thakeham Rd RH20 3PP
Wed 7th March 2018 at 19.30 - 21.30
Tonight's Film is 'Breathe' starring Andrew Garfield, Claire Foy, Hugh Bonneville.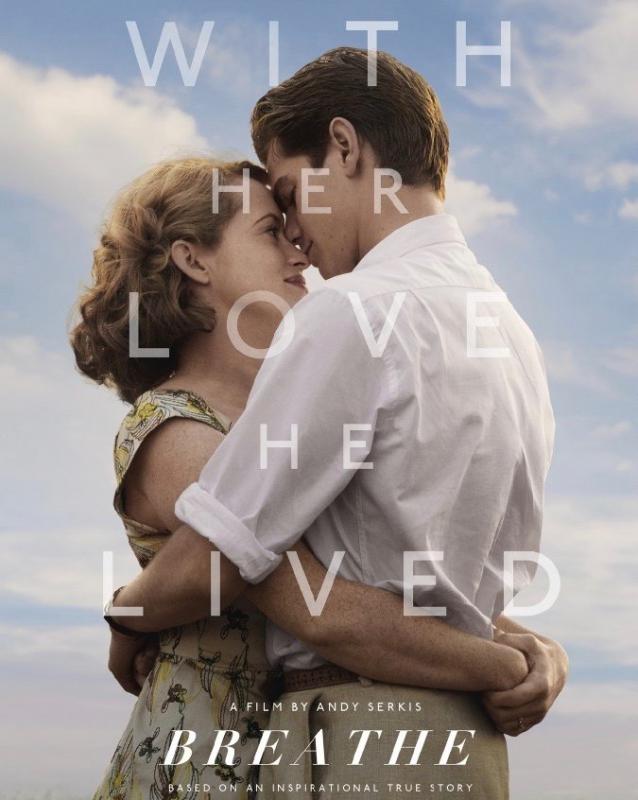 When Robin is struck down by polio at the age of 28, he is confined to a hospital bed and given only a few months to live. With the help of his wife Diana's twin brothers and the revolutionary ideas of inventor Teddy Hall, Robin and Diana dare to escape the hospital ward to seek out a full and passionate life together - raising their young son, travelling and devoting their lives to helping other polio patients.
Storrington Film Night, also known as Rotary Film Night, is a Community event organised by the Rotary Club of Storrington & Pulborough District.

These Film Nights have been running for over 10 years and aim to bring the best films for the enjoyment of the local community.

The films are shown on the 2
nd Wednesday of each month, 7.30pm at Sullington Parish Hall, Thakeham Road RH20 3PP.

One of the additional Film Night services the Rotary Club provides is a transport service for those who need it. Anyone needing transport should contact Roger Jamieson on 01798 813956