The 35th Great Baddow Charity Races: Sunday 13 May
Make sure the date is on your calendar!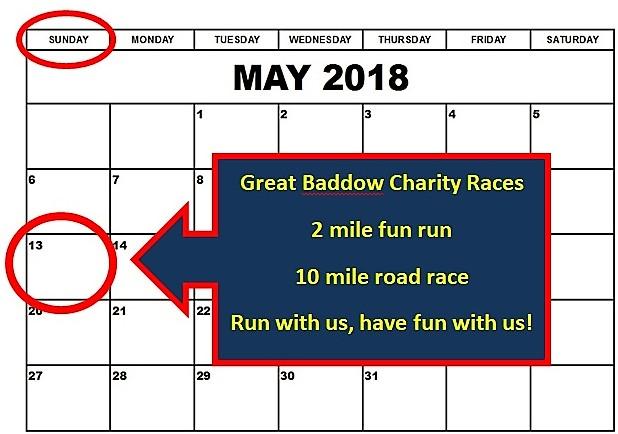 Every year, in May, we organise the Edmund Carr Great Baddow Charity Races: a 10 mile road race and a 2 mile fun run.
The following charities are the main beneficiaries of the 2018 Races: Families InFocus andHelen Rollason Cancer Charity.
So make sure the date is in your diary: Sunday 13 May and why not enter now?