Music Night at Gilmorton Pavilion
Sat 14th July 2018 at 19.30 - 23.00
Music Night with IOTA featuring Sally Barker - finalist in the BBC One talent contest The Voice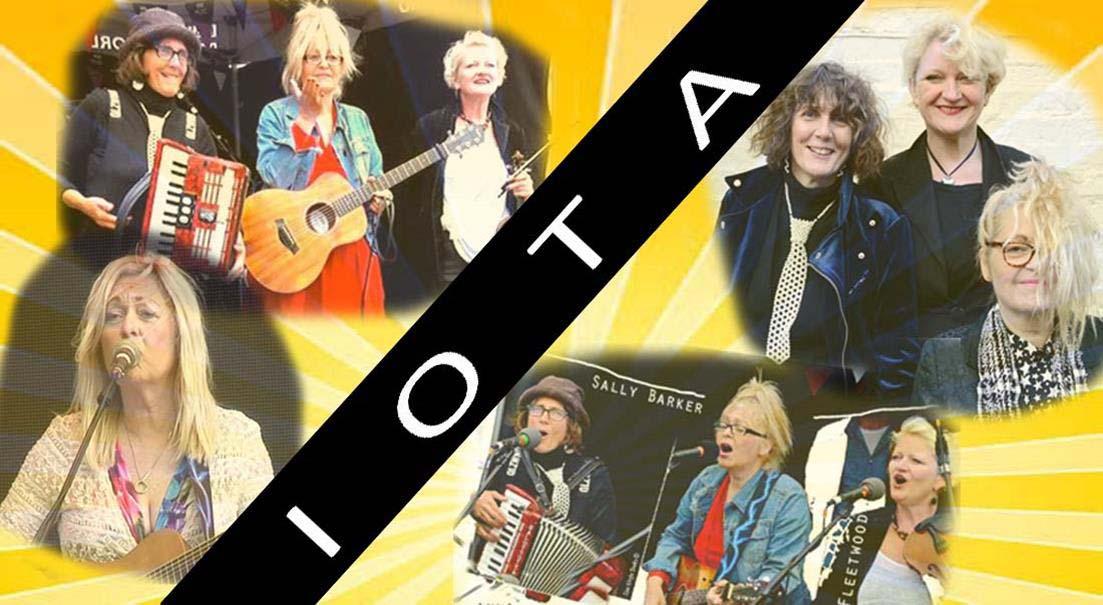 Three big musical personalities unite to form a four-letter word: IOTA. Featuring the well-known local singer Sally Barker along with Marion Fleetwood and Anna Ryder, they will be performing live at Gilmorton Pavilion on Saturday, 14th July. Whether singing as Tom Jones' finalist on BBC TV's The Voice, touring with Fairport Convention, or supporting Bob Dylan, Sally Barker brings any song gloriously to life, and when combined with the musical talents of Marion Fleetwood and Anna Ryder, this is an evening not to be missed.
Organised by the Rotary Club of Lutterworth Wycliffe, proceeds will go to Lutter-worth Age Concern and other Rotary Charities.
The bar and BBQ open at 7:00 pm with the music commencing at 7:45 pm.
Tickets are £15 each, available from Gilmorton village Store, Max Electrical in Lut-terworth, Ian on 01455 2084820 or any member of the Lutterworth Wycliffe Rotary Club.