Polio eradication
Rotary has been in the vanguard of the drive to eradicate polio for more than 30 years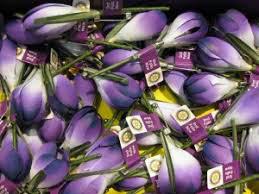 We are so close ......
Mike Wilkinson - Purple4Polio Officer reports: ....
In Afghanistan there have been three cases reported in the last 12 months with the last one reported on 6th January 2018. Last week vaccinators aimed to reach 6 million children across 24 provinces. In Pakistan there have been no cases reported since 15th November 2017. In co-ordination with Afghanistan 36 million children were aimed to be reached for immunisation. There have been no reported cases of vaccine derived polio in Congo or Syria. Routine environmental sampling in Afghanistan and Pakistan indicates that the virus is still circulating in certain areas. Due to poor health and compromised immune systems many children require to be immunised more than once.
To find out more about Rotary's endeavours to wipe Polio from our earth, consult https://www.rotarygbi.org/what-we-do/purple4polio/
For over 30 years, Rotary and its members have been committed to fighting to eradicate polio across the world.
When a child receives their life saving polio drops on mass polio immunisation days in many countries their little finger is painted with a purple dye so it is clear they have received their life saving vaccine. The Purple4Polio initiative here in Great Britain and Ireland was designed to unite Rotary club activities engaging with local communities to help raise the vital funding needed to wipe polio off the face of the earth.
Rotary's pledge for a polio free world was made in 1985 when there were 125 polio endemic countries and hundreds of new cases every single day. In 2017 there were only 22 cases in the entire world but as long as there is one single case anywhere children everywhere are at risk.
Thanks to Rotary, and the support of our partners WHO, Unicef, CDC and the Bill and Melinda Gates Foundation, there are now just three countries still classed as endemic: Pakistan, Nigeria and Afghanistan. To finish the job over 2 billion doses of oral polio vaccine have to be administered each and every year in over 60 countries until the world is finally certified polio free.