Club Excursion to Dickens Museum
Thu 19th April 2018 at 10.30 - 14.00
Group visit on 19th April 2018 for Club members and their partners to the Dickens Museum followed by lunch in a local watering establishment. Booking for this visit is now closed.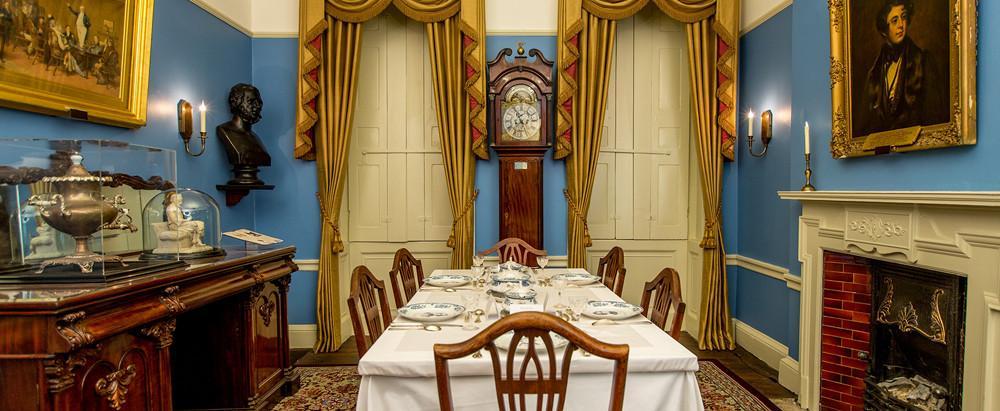 Club Members' Visit to The Charles Dickens Museum in London
One group has been booked for this excursion to the Museum in London, which is housed in an attractive Georgian terraced property. There will also be lunch in the Marquis Cornwallis near Russell Square Station. If you would like to be a part of the group please contact Gordon Peel by Tuesday 13th March.
This is where the author wrote Oliver Twist, Pickwick Papers and Nicholas Nickleby. It's where he first achieved international fame as one of the world's greatest storytellers.
Dickens and his wife Catherine moved to 48 Doughty St, London, a few months before Queen Victoria began her reign in 1837. The couple raised the eldest three of their ten children in the house. They also hosted many of the period's leading figures with dinners and parties.
At the centre of the house is the author's study. In this book-lined room he wrote an extraordinary number of newspaper articles, journal essays, short stories and novels – always with a quill pen and often by candlelight. He was frequently inspired by the busy household of family, servants and guests around him.
For more information, visit the website: https://dickensmuseum.com/