Romany makes hay!
The Rotary Club has supported 'The Brae' over many years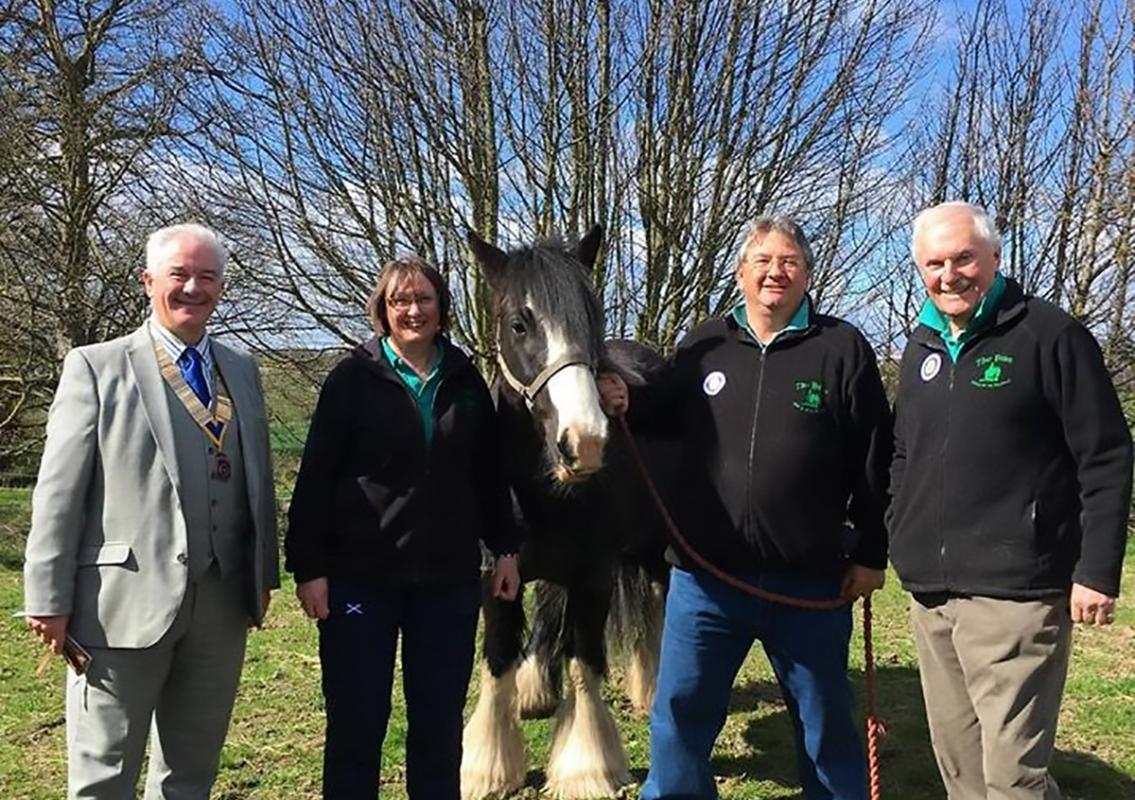 The Rotary Club of Dundee has worked with The Brae over many years with a number of our members actively involved in helping out on a regular basis. This includes assisting the disabled riders as well as mucking in (literally) and this is where Romany comes in. He's a big, gentle horse who needs a lot of hay and one assumes a lot of mucking out! The club is proud to count Romany as one of its members and the purpose of this visit by our President was to present Romany with his oats (ration money) for the coming year.
The picture shows (from the left) President Brian Smith, Heather Thomson (Centre Manager), Rotarian John Don and Past President Alastair Scott. Romany is also in there of course.