Memory Café Donation
Tue 31st July 2018 at 19.30 - 20.30
On the 31st July 2018, Acappella Sound, a ladies choir based in Roche, made a very generous donation to the Memory Café and entertained Chairman Martin Austen and Vice Chairman Geoffrey Phipps to a sample of their wonderful singing.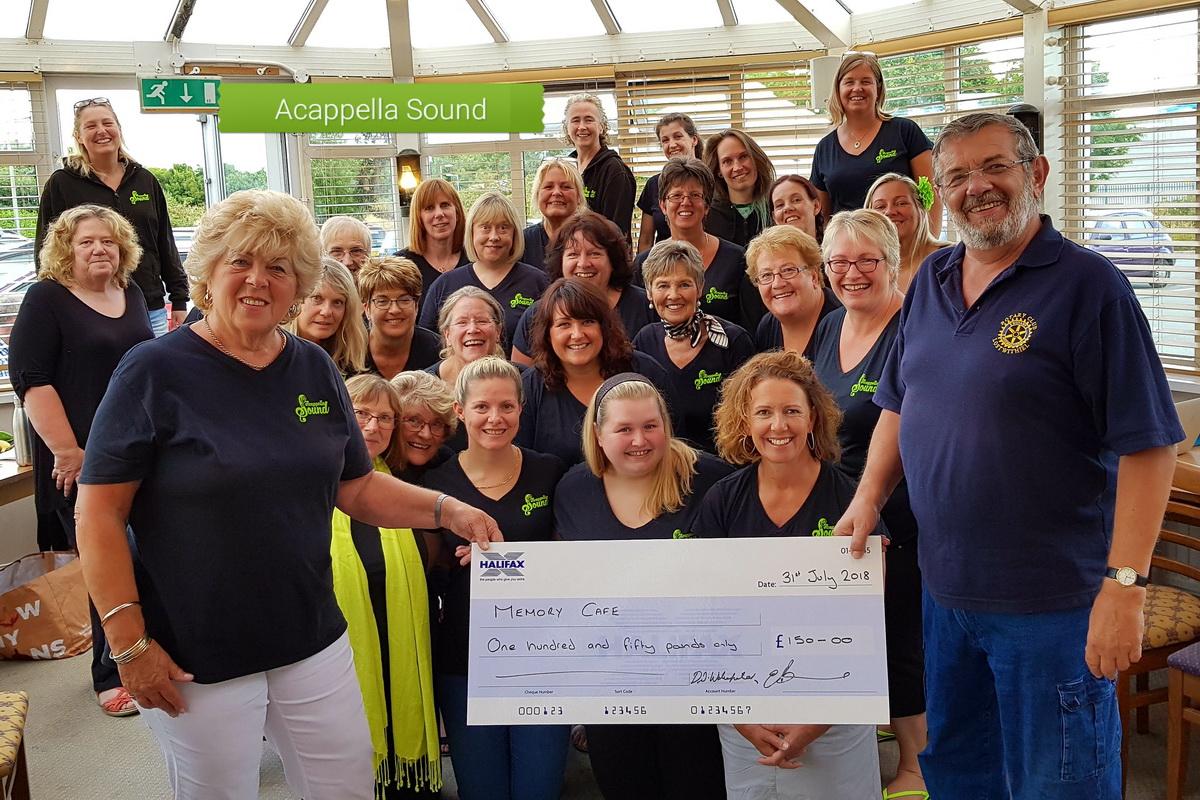 Accapella Sound can be found at: www.acappellasound.co.uk.
A very generous donation which, coupled with the recent Club donation, enables the Memory Café to continue its work with those affected by dementia and their carers.