Rebecca in China
.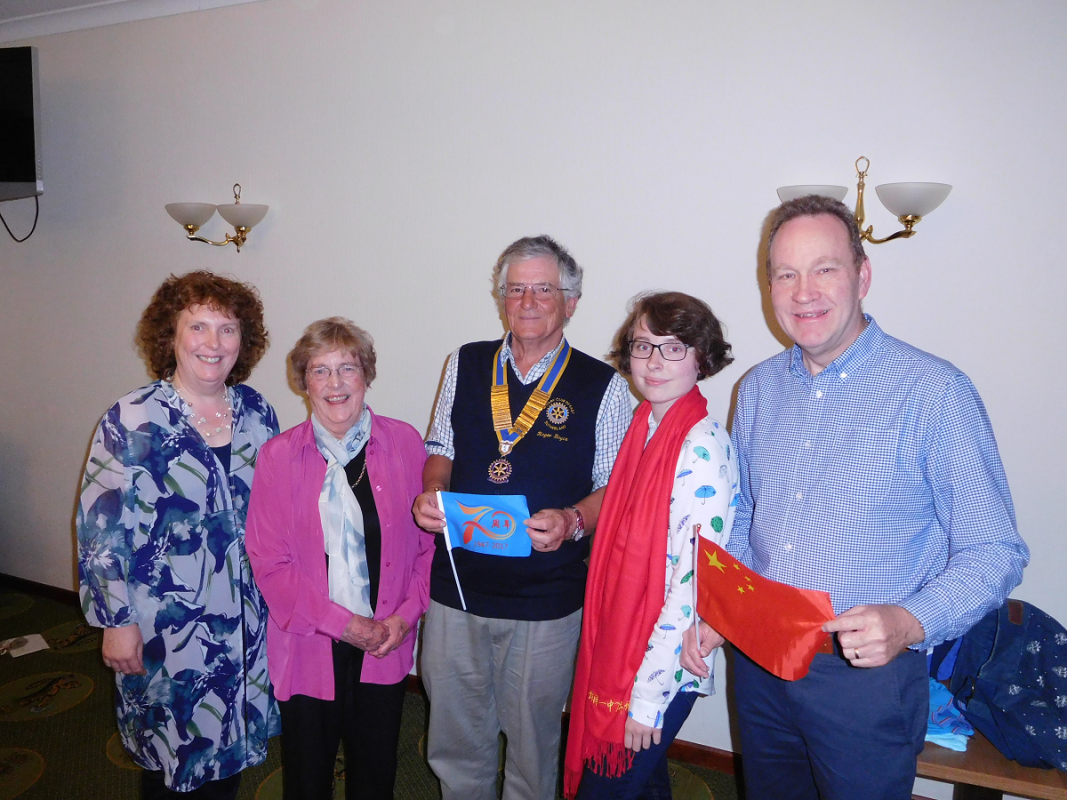 Lì bèi kǎ zài zhōngguó
Rebecca in China
Xǐhuān yuèdú zhè piān wénzhāng. The introduction to this article reflects the fact that our speaker on 22 August 18 was Rebecca Johnstone who spent a year in the Pengze area of China as part of a group teaching conversational English in schools. The project was run by a Ccharity Project Trust. Rebecca is the granddaughter of our member Hugh Johnstone.
Rebecca gave a very informative and entertaining talk about the school system in rural China and how it differs from our own. There the school day starts at 7am and can finish as late as 11pm though children do have long breaks in the heat of the afternoon. Through teaching a variety of age ranges Rebecca was able to see how important children consider education to be. A noticeable thing about the school day was that it was not always programmed as meticulously as here and Rebecca illustrated this with some very amusing anecdotes. If you are a teacher what would your reaction be to being told at 7am that at 7.10am you were to teach a class of 50 plus students you had not met before for 1 hour on a subject you had not prepared – an interesting experience which Rebecca indicated developed skills such as lateral thinking and self-confidence. Whilst some of the school days may have been a little chaotic the students more than compensated for this with their polite and enthusiastic approach. The school participated in many festivities and festivals. At some of these Rebecca and other members of her group performed Highland Dancing and even sang the universal friendship song Auld Lang Syne
It was not all work during the year as she was able to visit relatives in New Zealand and spend 4 weeks travelling in China. Rebecca finished by thanking the club for the sponsorship they had provided and indicating that the trip provided invaluable experience which will be most useful as she undertakes her degree and career in speech and language therapy.