RYLA Candidates
Tue 18th September 2018 at 19.30 - 20.30
RYLA candidates sponsored by our club came to speak to members about their experiences of the event.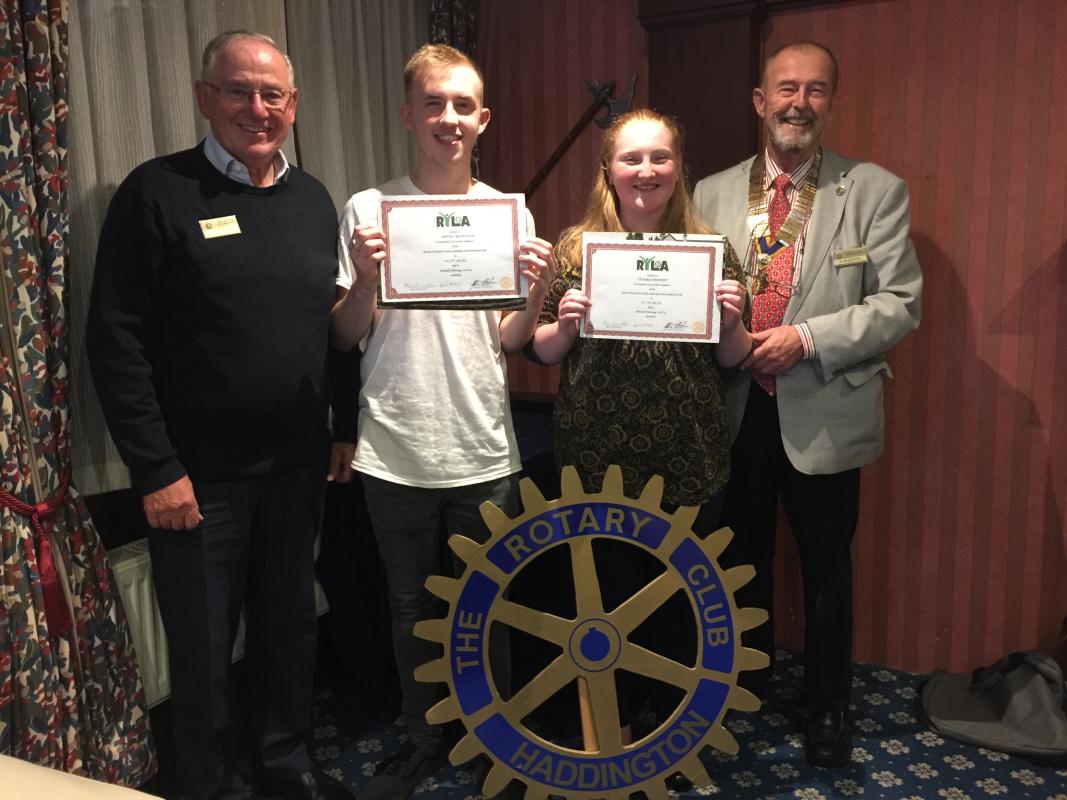 RYLA Candidates

The Rotary Club of Hadding sponsored two young people – Daniel Mackinnon (Knox Academy) and Victoria Tennant (now at Edinburgh College), to participate in the event this year. Daniel and Victoria are shown displaying their certificates with President Alan Dunton and Gordon Boyd.
Club members were pleased to welcome them both at our meeting last Tuesday where they spoke to us about their experiences at the event.
Both felt that the opportunity given to them had been life-changing in terms of:
· increased self-belief and confidence,
· learning to work as part of a team to learn together and solve problems together
· learning about their own strengths and weaknesses
· meeting new people and learning to communicate effectively
· trying new and challenging activities and taking calculated risks
· feeling the fear and doing it anyway
They both thanked Rotary very much for giving them the opportunity to participate and said that they would love to do it all again.
It was encouraging to see how both candidates enjoyed their participation in the RYLA event and that it has had such a positive effect on them both. This reinforces our belief in the value of RYLA in developing young people and the importance of continuing to sponsor candidates.