Nicole earns her award
.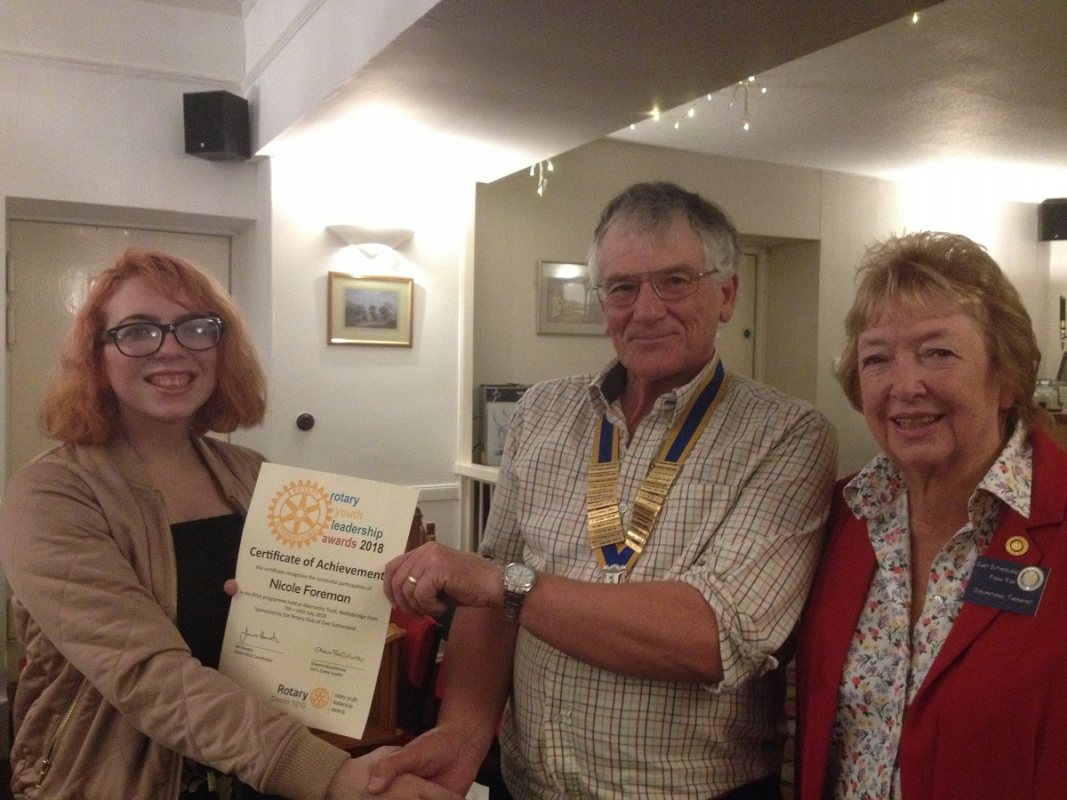 At the Club Meeting on 10 October the star speaker was Nicole Foreman from Dornoch Academy who spent part of her summer holidays out of character and out of her comfort zone participating in the Rotary Youth Leadership Award training week high in the Grampian mountains. Early morning dips would have been easy but gorge walking and being thrown of boats into icy seas were not her normal choice for a relaxing day, nor were the mountain bike rides, the army style obstacle races, the abseiling and the climbing of sheer cliff faces! BUT Nicole survived all that and blossomed—she learned from the inspirational speakers and she realised that to achieve success and influence others you just may have to step out from your normal safety bubble and test yourself.
As a speaker her presentation was a great demonstration of how the experience has made a difference and she recommended applying to any 16-year-old who has ambition but harbours uncertainty about taking charge.
Photo shows Nicole with President Roger Boyce as she collected her award certificate