'The Highlands Support Refugees'
.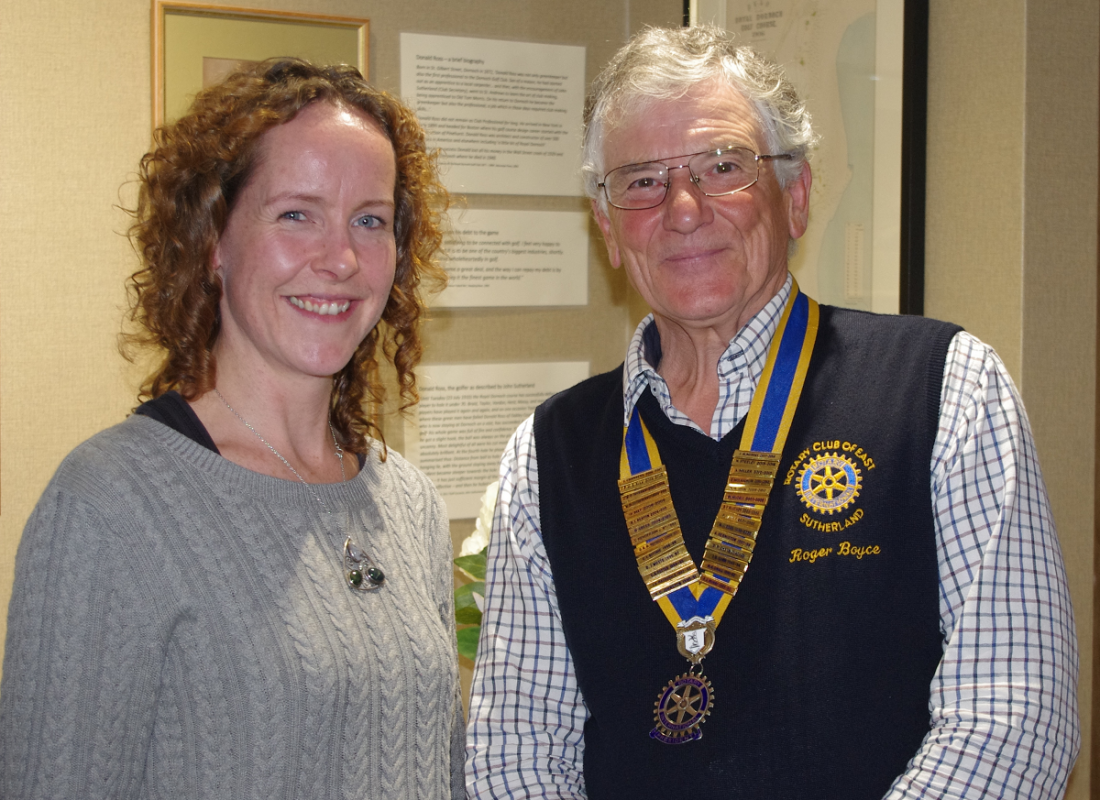 The Rotary Club of East Sutherland recently welcomed Hannah Sutherland, of local charity "The Highlands Support Refugees", to address its meeting in Dornoch.
In 2015, thousands of people across the world were shocked by the tragic photo of a dead three-year-old Syrian refugee boy washed up on a Turkish beach. Among those people was Hannah, and she decided that she would do something practical to help Syrian families trying to flee that country's vicious civil war: so she joined "The Highlands Support Refugees", an Easter Ross-based group, to provide practical help to those refugees.
Now, three years later, Hannah leads the all-volunteer team of "The Highlands Support Refugees" workers at their Conon Bridge base, which has been kindly provided, free of charge, by Highland Council. Here they spend many hours each week receiving, organising and packing thousands of clothes and other household items for dispatch. Container-loads of items are carefully organised and packed in cardboard boxes, and dispatched to refugee camps in France, Greece, Turkey – and even Lebanon and Syria. "The Highlands Support Refugees" is now a formally-constituted charity, and has also helped to welcome and settle the small number of Syrian families who have arrived in the Highlands. Its Facebook page now has more than 3000 group members.
Hannah was warmly welcomed by Rotary Club of East Sutherland members, and her talk about her work stimulated a lot of interest and a large number of questions.
Our photo shows Hannah with Rotary Club President Roger Boyce.
Sending such large quantities of aid across Europe and the Middle East is expensive. If you would like to help the work of "The Highlands Support Refugees", by donating money or surplus clothes, or in any other way, please find more information about how to do this on their website
www.thehighlandssupportrefugees.com
or search The Highlands Support Refugees on Facebook