The Rotary Club of Perth - Helping Others At Christmas
Thu 20th December 2018 at 12.00 - 14.00
The Rotary Club of Perth - Helping Others At Christmas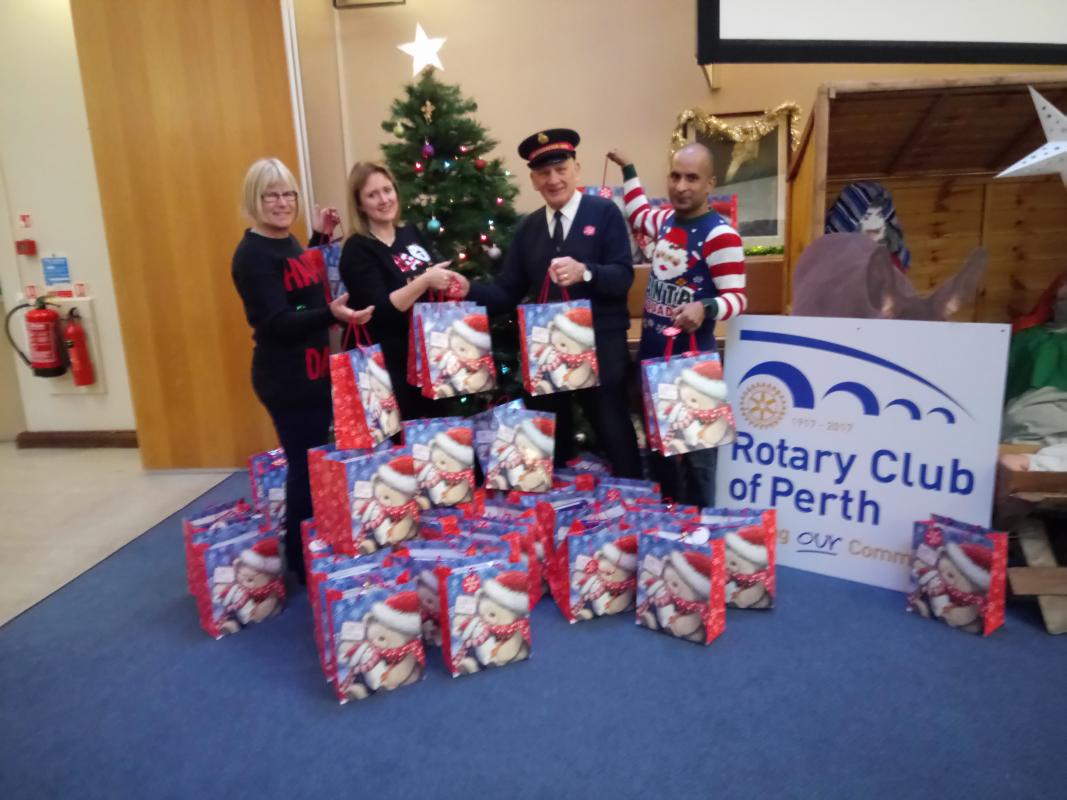 One of The Rotary Club of Perth's Alay Milne's key aims for her year at the helm of the club was to help those less fortunate in Perth enjoy their Christmas. After making contact with the Salvation Army she identified that providing the funds to assist the Salvation Army to serve Christmas Lunch to the homeless on Christmas Day would be a great cause. The Rotary lunch meeting was cancelled and she asked the members of the Rotary Club of Perth to forgo their lunch and instead donate their lunch monies to support this cause raising over £700 to provide lunch and Christmas Gifts for all.
Pictured are club President, Alay and fellow Rotarians Khalid Kurshid and Shelagh Fulton, handing over the gifts to Albert Kidd of Salvation Army, Perth.
The Rotary Club of Perth also identified PKAVS Young Carers as another group they would like to help this Christmas and have donated £1200 towards Christmas gifts for their teenage Young Carers. These gifts were distributed at the groups Christmas Party which was held last Saturday.