Monmouth Rotary Raft Race
Sun 1st September 2019 at 11.00 - 17.00
HOPE TO BE ENTERING AGAIN - WE DO HAVE A TROPHY - WELL 2 TO BE EXACT - TO DEFEND!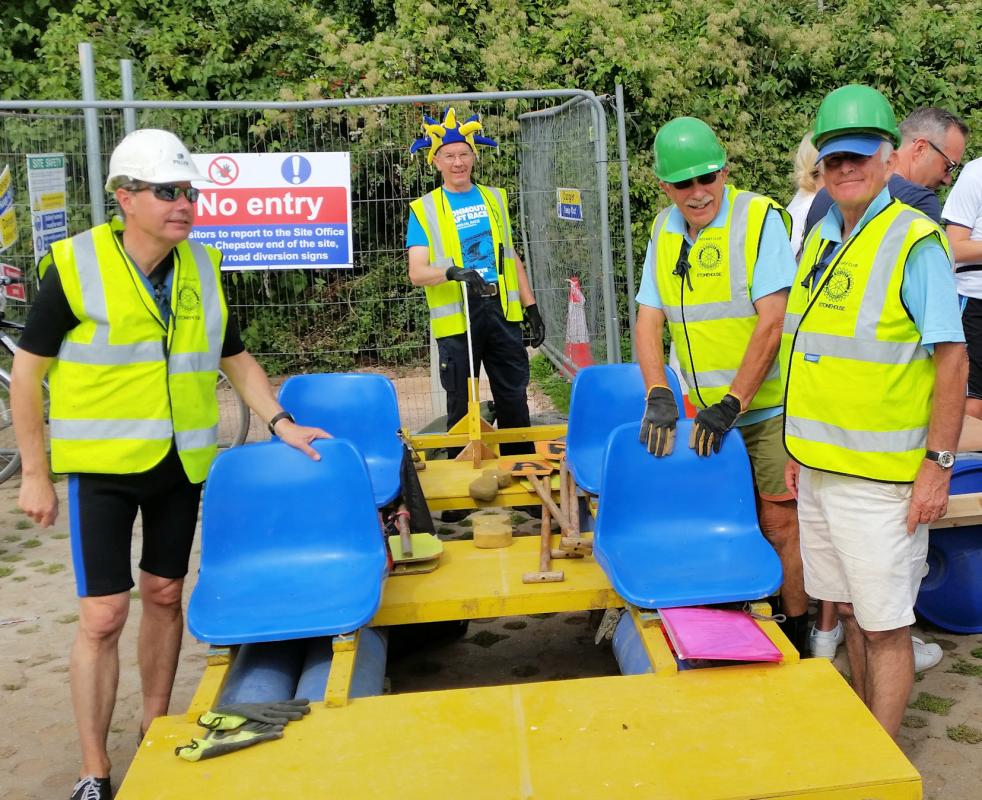 Stonehouse Rotary have consistently supported the event for at least the last 10 years, with a variety of rafts.
We have completed every race with a respectable time, except once. That year we sprang a leak and were towed in by the wonderful SARA crew. Fortunately we had made donations to them in the past, so maybe it was payback time! But they were great!
In 2018 we had competition from Colwall Rotary – but were able to beat them by 20 minutes to be the winning team in the Rotary category.
Even more – we were 2nd in the All-Mens category; and we were 11th overall at just under 109 minutes, only 21 seconds behind the 6th placed raft!
Several of our early videos are on still on Youtube.
See more detail of the event here.