Presentation of Cheque from The Marches Own Clothes Day for World Polio Day
Wed 9th January 2019 at 12.00 - 12.10
Oswestry Rotarians Justin Soper and Mark Liquorish with Borderland Rotarian Sherie Soper are delighted to receive the Marches' fundraising effort towards Rotary's campaign to End Polio.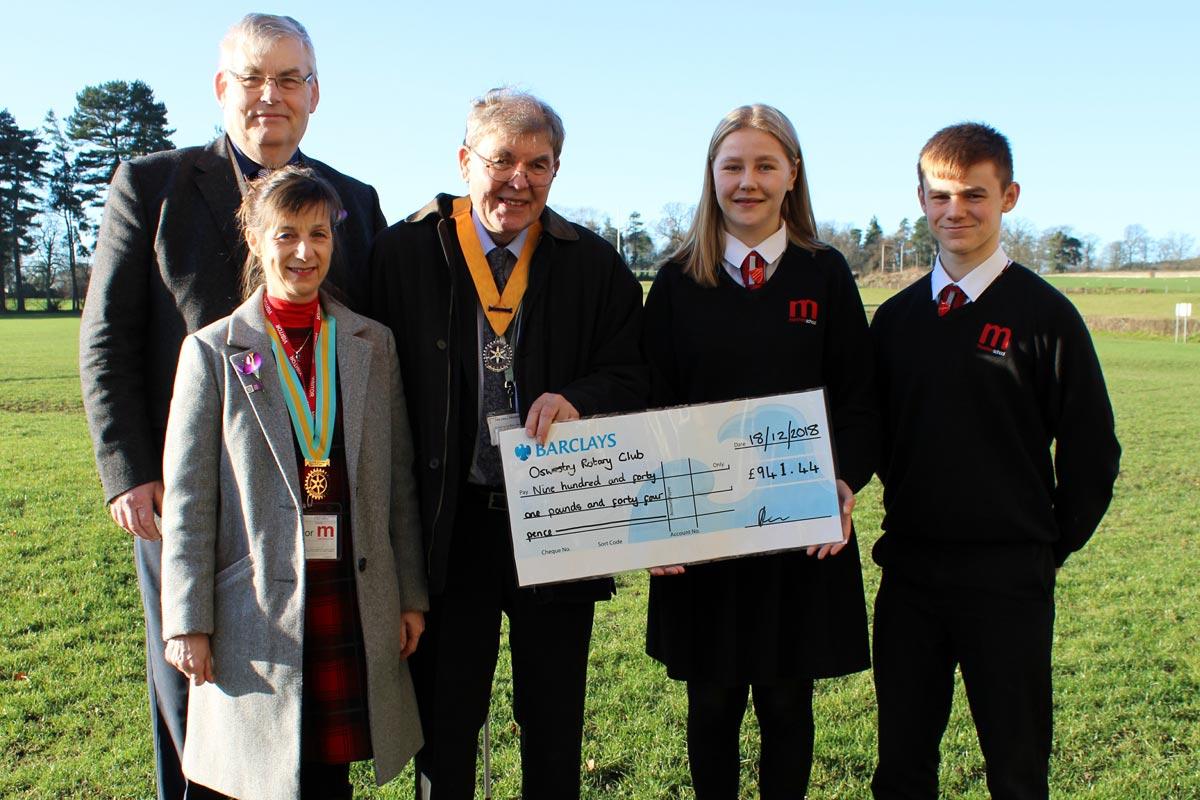 Oswestry Rotary Club's Foundation Chair Justin Soper was delighted to attend a whole school assembly to receive a cheque for £941.44 being the funds raised by the student body from a Non Uniform Day held on World Polio Day October 24th 2018.

The fundraising was in response to Justin's efforts to raise the profile of the Rotary campaign to eradicate Polio which Justin had promoted through a series of presentations to students in the previous week and which was followed up by the next stage in the Purple Crocus planting campaign in which Marches students were involved in November.

Whilst we no longer encounter Polio in our day to day lives in this country, the battle still continues in other parts of the world so that the disease may be eradicated for once and for all worldwide.

The cheque was presented by the Head Boy Dan Lee and Head Girl Hattie Leslie-Miller.