Sponsored Crocus Walk for End Polio Now
Fri 29th March 2019 at 11.00 - 12.00
Our annual sponsored crocus walk to raise awareness of Polio and raise funds to continue Rotary's vaccination campaign against this disease.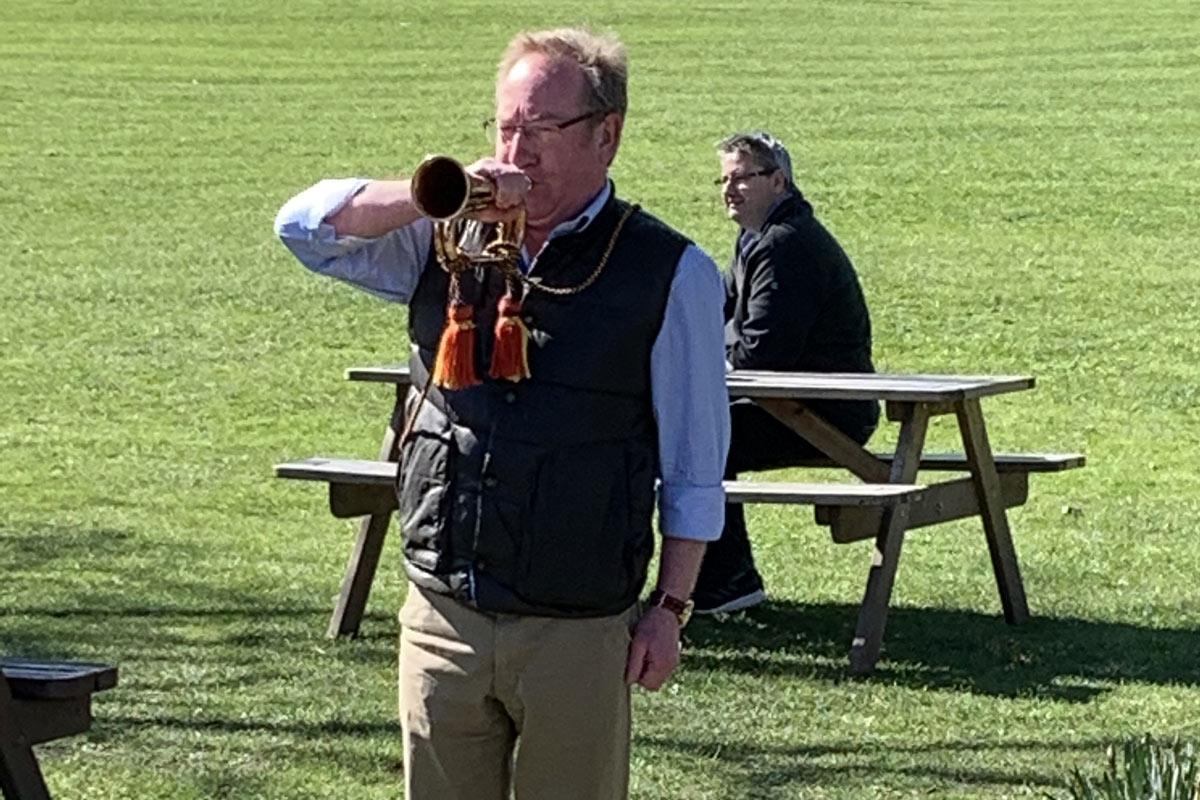 On Friday 29th of March, 170 pupils from Our Lady's (136 pupils) and Bellan House (34 pupils) took part in the annual 'End Polio Now' crocus walk in Cae Glas Park.The pupils were ably supported by members of staff and from Our Lady's representatives from their Governing Body!

Thanks must also go to all the Rotarians who turned out to marshall this year's event. The Coffee Stall from Llynclys Farm was a much appreciated added bonus that demonstrated a valuable community support for our event too!

Foundation Committee Update Report May 2019
On behalf of the Foundation Committee, many thanks to all members who turned out to marshall this year's Crocus Walk in March.
I have only just received the donations from Our Lady's & Bellan House for this year's Crocus Walk.
To date the total donations are as follows:
Bellan House cash & cheques total: £371.59
Our Lady's cash & cheques total: £697.60
My Donate (including Gift Aid) £248.00
Total: £1,317.19
Note: Bellan House provided the sponsor forms so we may be able to claim additional Gift Aid on their separate donations?
If we add the £971raised by The Marches School's non-uniform day back in October 2018 (still in this Rotary year) The Grand Total is a magnificent £2,289.19
This means that with the 3 schools' great support the total donations they have made to us can provide 4,578 polio vaccinations(50p per vaccinations - 20p for the vaccine and 30p to deliver it).
If we add Bill & Melinda Gates (Microsoft Foundation) offer to match every £1 we raise with a further £2.
Our total 'End Polio Now' donations from this year's 2 events is worth £6,867.57 which will provide polio vaccinations for 13,735children!
To date in 2019 there have been 12 new diagnosed cases of polio in just 2 countries (Afghanistan and Pakistan).
If we do not keep going then within 10 years we could go back to having 250,000 new cases of Polio diagnosed worldwide!
This year's certificates and book token prizes will be presented by President Ian at school assemblies as follows:
Bellan House 24th May
Our Lady's 14th June
Justin Soper
Chair of Foundation 2018-19