Rotary helps Ladies Football Score in Sutherland
.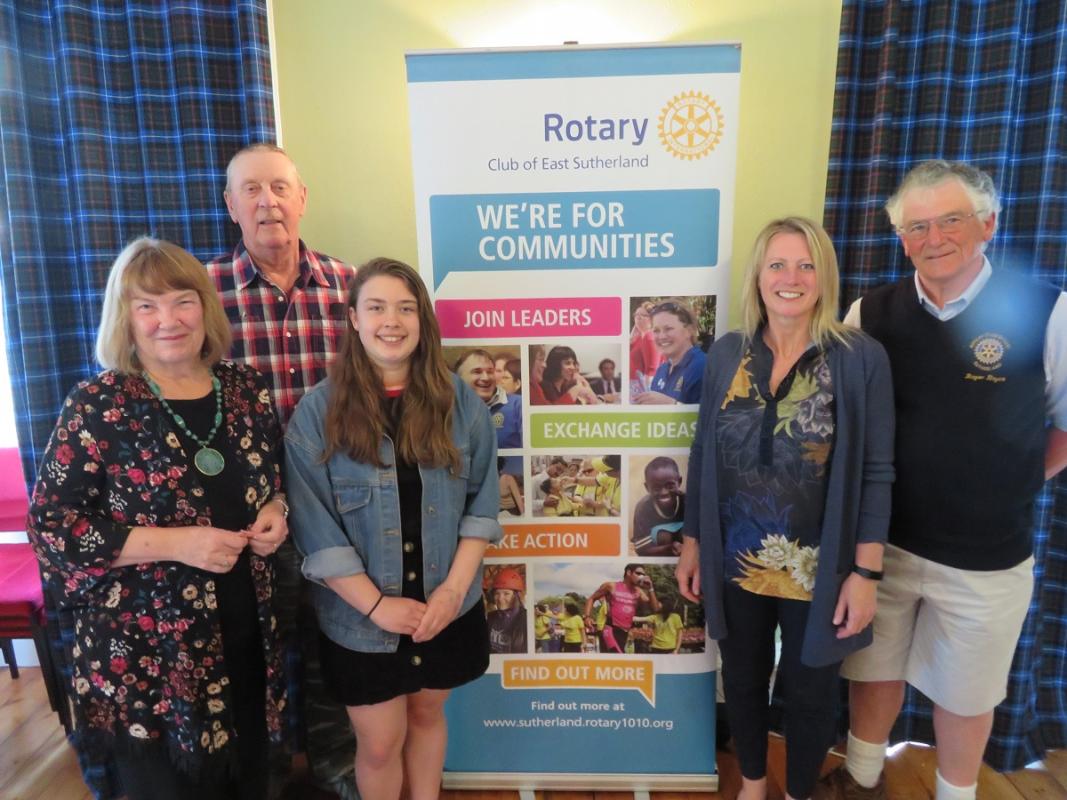 This weeks Rotary meeting (15 May 19) at the Golspie Inn welcomed Mary Stewart and Poppy Watson from the Brora Rangers Ladies Football team as speakers. heir enthusiasm and dedication has seen this club grow to over 50 Youth Players enjoying team spirit, exercise, a healthy activity and great success since the Rotary Club decided to sponsor them by buying them their official team strips. The Rotary Club is proud to be associated with this wonderful initiative and they thoroughly enjoyed the presentation by the team manager and star scorer!
An extra bonus was the arrival of American Authoress Virginia R Degner and her husband who are Rotarians in California and are celebrating their 59th Wedding Anniversary by visiting Sutherland (perhaps there is a storyline to be found during their visit to Dornoch, Dunrobin and to Helmsdale and Kildonan).
Picture show a group including Roger Boyce, Mary Stewart, Poppy Watson and our visitors from USA.