Excitement of Science Lecture
Space is your past, present and future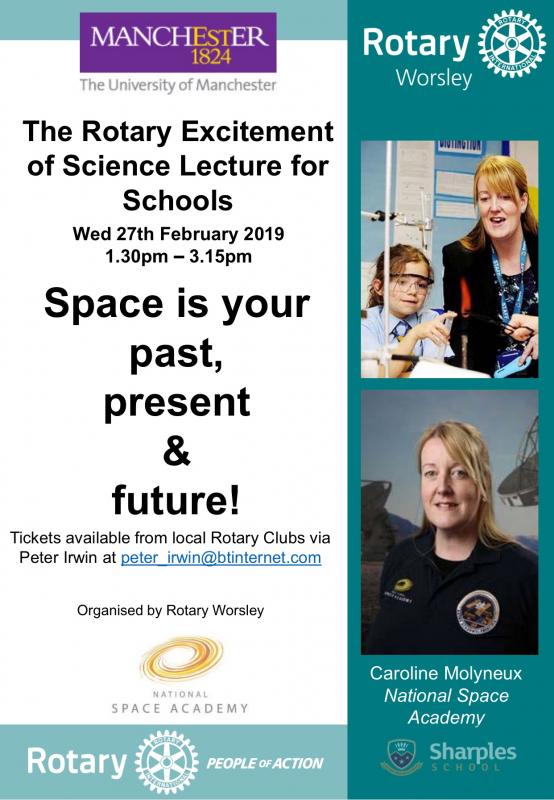 Thanks to all who have previously supported the Excitement of Science lecture.
I am delighted to announce that the lecture on Space - Past Present and Future, will be delivered by the NASA ambassador, Caroline Molyneux, and I expect that as usual there will be a rapid take up of places which will go on offer in September.
Please only book places if you are certain the school is committed to attend as one or two schools in the past have pulled out for no apparent reason at the last moment denying other pupils on the waiting list from attending, which is really annoying.
As usual requests for places to me as soon as possible please. Tickets will be allocated on a first come first served basis. Max number of pupils per school is 30. Usually all places are allocated by end of this term so please don't delay and avoid disappointment.
Many thanks
Peter Irwin
Worsley Rotary