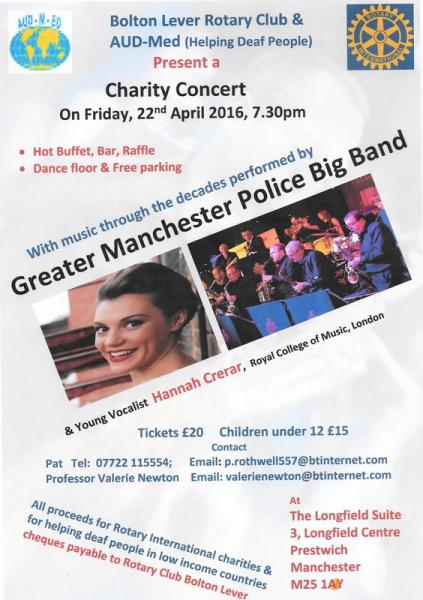 In joint partnership with Professor Valerie Newton and her Team, of Audiological Medicine Manchester University, Bolton Lever Rotary is organising a music concert - main attraction is Manchester Police Band
Venue: Longfield suite, Prestwich, M251AY.
Date: Friday 22nd April 2016 starting at 7pm for 7.30 pm
************** please note date changed to Fri ****************
Food: Hot buffet
Ticket price: Ticket price £20 per person and £15 for children under 12 years.
Raffle and auction.
In aid of Rotary International water and education projects, Rotary Foundation and Rotary Disaster aid.
Contact Swati Mukherjee about this page: