Managing Rotary Databases
Support for club admins and secretaries in using the official RotaryGBI database management software (DMS)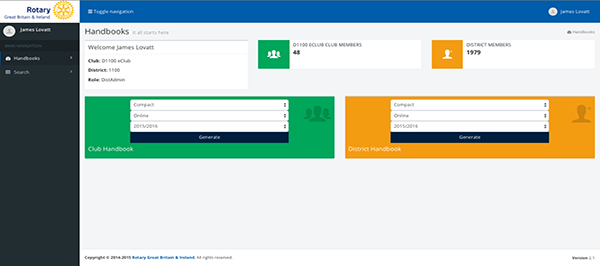 DMS - RIBI Data Management System
Rotary International in Great Britain & Ireland has created a database management system (DMS) which is an extension of the RIBI-Template website system enabling districts and clubs to maintain their membership records through their website.
Members can update their own information and have access to handbooks, search and email facilities to find other colleagues or clubs across their district and then print that information in various formats.
Members also will have access to set their privacy levels to determine how much of their personal details they wish to share within their club and district.
Login at http://dms.rotarygbi.org using your RI 'My Rotary' login email & password. (You cannot use your RIBI template login details if they are different). DMS is now the recommended way to manage your club databases efficiently.

CLICK here FOR THE RIBI DMS HELP PAGES

webmaster@rotary1285.org
---
The DMS also enables you to create several versions of your Club Directory and District Directory, print business cards, plus search and email members, and for club officers, check the club RIBI subs invoice.