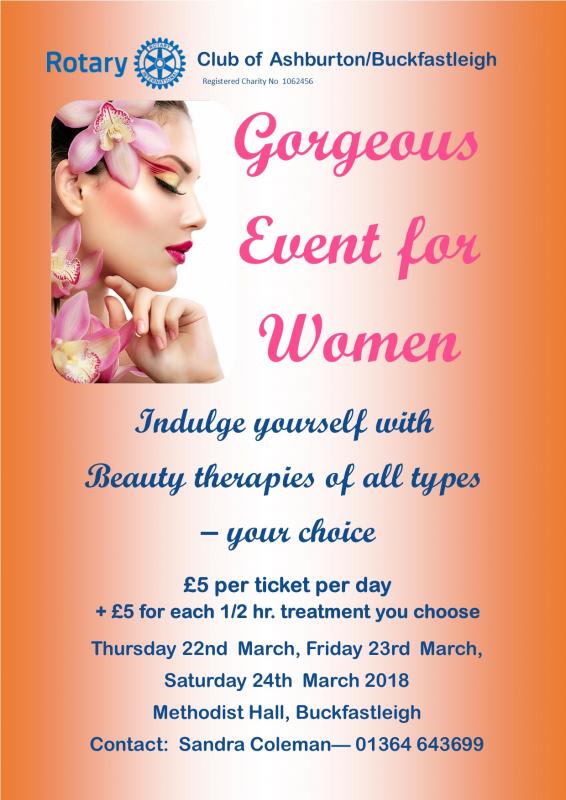 3 dates when you could choose to indulge yourself with one (or two!) of the beauty therapies on offer
Thursday 22nd, Friday 23rd and Saturday 24th March 2018
Gorgeous Event for Women
We hope that you will come and enjoy one of the therapies on offer - all of which will be carried out by professional therapists and we are extremely grateful to these therapists for their involvement.
There are 3 dates and multiple therapies available for your choice - contact Sandra and she will be able to help you with your choices.
All Rotary Clubs work for the benefit of their own communities – and we annually support community groups and schools in Ashburton & Buckfastleigh. as well as communities internationally.
Please help us to Make a Difference.
Sandra Coleman
Event Organiser
Rotary Club of Ashburton/Buckfastleigh
Contact Sandra Coleman about this page: