Local clubs' future events
Ipswich Wolsey - Wed 21st April 2021 at 09.30 - 17.00 Golf Day
Charity Golf Day
Bury St. Edmunds Abbey - Sun 2nd May 2021 at 22.00 - 22.00 Silent Online Auction 2nd April - 2nd May . In aid of Citizens Advice Bureau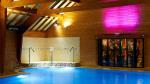 "Money cant buy" Experiences Delicious cakes and meals out, pampering, learning new skills, stunning art and literature, you name it you can have it on our online auction. Click on the website link in the text below to see it all!
Bury St. Edmunds Abbey - Sun 18th July 2021 at 10.00 - 15.30 The Classic Car Show at Culford 18th July 2021
The Classic Car Show is Back! Fabulous new location at Culford School
All proceeds to charity featuring the Teenage Cancer Trust.
Stall Holders please get in touch or view our event website link below.
Sorry we are now closed for Classic Car Bookings.