Future district events
Mon, Nov 14th 2022 at 7:00 pm - Fri, Nov 18th 2022 - 9:00 pm PETS (Presidents' Elect Training Seminar) 1 (members only)
Essential Training for Presidents Elect
Sat, Jan 28th 2023 at 10:00 am - 12:00 pm District Council Meeting (members only)
Representatives of all clubs invited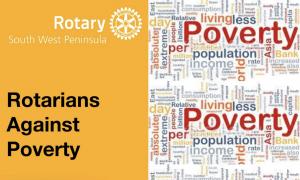 Sat, Mar 4th 2023 at 9:00 am - Sun, Mar 5th 2023 - 1:00 pm District Conference - Rotarians Against Poverty
Sharing ideas about reducing and alleviating poverty. Early bird bookings by 1st November 2022 attract over 10% discount! Get your booking in now!
Sat, Apr 15th 2023 at 10:00 am - 12:00 pm District Council Meeting (members only)
Representatives of all clubs invited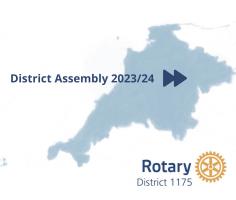 Sat, Apr 22nd 2023 at 10:00 am - 1:00 pm District Assembly
Meeting to outline aims for 2022/23 Rotary Year. Keynote speaker - Sanj Srikanthan, CE of ShelterBox.
Sat, Jun 10th 2023 at 10:00 am - 12:00 pm District Council Meeting (members only)
Representatives of all clubs invited to attend