Completed meetings and events 2020-2021
Wed 29th July 2020 - Club ZOOM Meeting- 7.00pm
Members Informal Chat. Some members will be meeting for a meal at the Westberry Hotel at 6.00 pm. They will join the main meeting via Zoom at 7.00 pm. (The hotel will be providing connection facilities on a trial basis)
Wed 22nd July 2020 - ROTARY BUSINESS MEETING 6.45pm for 7.00pm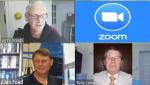 Discussion and update on current club projects and activities.
Tue 21st July 2020 - CLUB SERVICE MEETING 7.00pm

Called by Team Leader Past President Peter Old. Agenda to follow
Wed 15th July 2020 - Club ZOOM Meeting- 7.00pm
Members Informal Chat
Wed 8th July 2020 - ROTARY MEETING 6.45pm for 7.00pm

BODMIN JAIL HOTEL and RESORT. Luxury – Heritage – Cornwall.
Our speaker this evening will be Rajesh Joshi who will talk about the transformation of the Bodmin Jail into a unique luxury hotel.
Thu 2nd July 2020 - COMUNITY SERVICE COMMITTEE 7.00pm

Called by Team Leader John Ridgeway
Thu 2nd July 2020 - INTERNATIONAL COMMITTEE MEETING 7.00pm

Called by Team Leader Pete Robinson
Wed 1st July 2020 - HANDOVER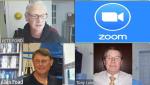 HANDOVER to new President for year 2020-2021 Rtn Peter Ford
future
calendar
district events
local events