The Rotary Club of Bodmin has been active for over 70 years and currently has 27 members representing a wide range of local business and professions - Brief Club History.
Bodmin town is situated in Mid Cornwall embracing beautiful Countryside and Moorland within a short distance of the sea.
<<<>>>
We will always be here to help if we can - contact us using the 'contact link' or speak to any member of Bodmin Rotary Club (Or write c/o The Westberry Hotel, Rhind St., Bodmin )
<<<<>>>>
SOME OLD POSTS MAY REMAIM ON THIS PAGE IN ORDER THAT VISITORS TO OUR SITE CAN SEE SOME OF THE CLUB'S ACTIVIITIES OVER PAST 12 Months.
<< NEW PRESIDENT for 2023/24 >>
President: Rtn. Neil Carter
The Rotary year runs from July to July so at our meeting on July 5th 2023 Su Tune, handed over the (incredibly heavy) chain of office and job of President of Bodmin Rotary Club to Neil Carter. He will be ably assisted by Dave Jenkins as President Elect (essentially a Vice President role) and Dave will be President next year.
We thank Su for her energy, tenacity and resourceful leadership this past year and wish Neil every good wish, lots of luck and fun in his year as President . We also fondly remembered Phil Gale who was to have been our President this year but sadly passed away earlier in the year. And not to forget all of the other Rotary Officers and members of Bodmin Rotary Club who put so much time and effort into making a difference in our community.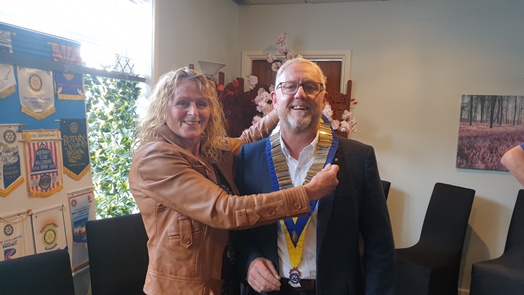 President Rtn. Neil Carter
<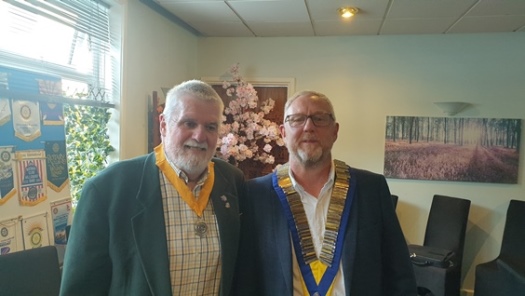 Vise President Rtn. David Jenkins.
<<<<<NEW MEMBERS....
Most recent:
"We are delighted to welcome Carolyn Screech and Amelia Hill as our latest new members. Carolyn and her husband Tom started The Screech Owl Sanctuary. They are now retired, but still very active in the community. Carolyn now runs the Bodmin and Wadebridge Cancer Cafes, two groups set up to provide support to those affected by cancer. Amelia is our youngest member by some margin and her work with children will help to give us a fresh perspective on our work with young people in Bodmin. Both Amelia and Carolyn bring a lot of valuable talents and ideas to the club and we can't wait for them to get involved in our projects."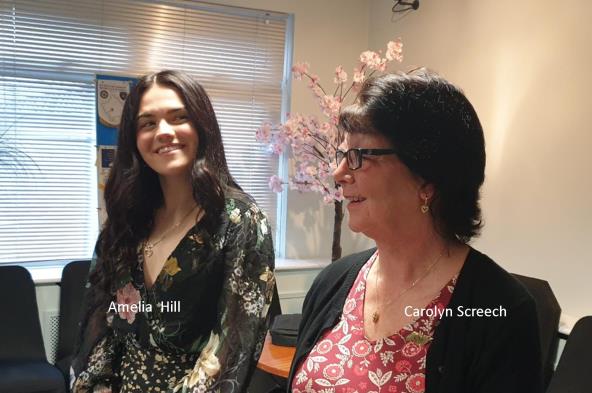 <<<<
Scroll down - Latest posts at the top....
<<<<>>>>
<< Some Older News Items >>