The Rotary Club of Bodmin has been active for over 70 years and currently has 26 members representing a wide range of local business and professions - Brief Club History.
Bodmin town is situated in Mid Cornwall embracing beautiful Countryside and Moorland within a short distance of the sea.
<<<>>>
We will always be here to help if we can - contact us using the 'contact link' or speak to any member of Bodmin Rotary Club (Or write c/o The Westberry Hotel, Rhind St., Bodmin )
<<<<>>>>
SOME OLD POSTS MAY REMAIM ON THIS PAGE IN ORDER THAT VISITORS TO OUR SITE CAN SEE SOME OF THE CLUB'S ACTIVIITIES OVER PAST 12 Months.
<< NEW PRESIDENT for 2022/23 >>
<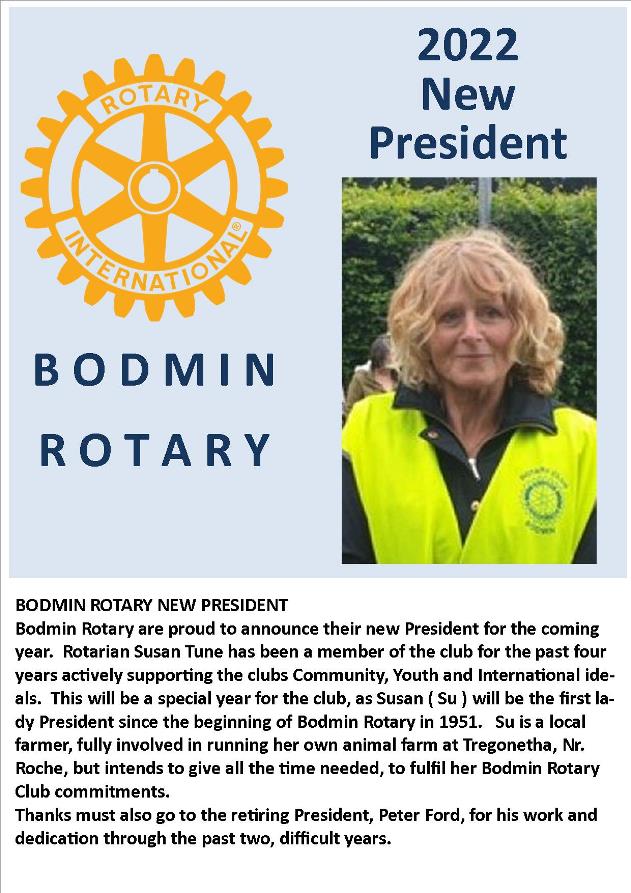 Scroll down - Latest posts at the top....
First New Member of 2022/23 - Laine Gynn
Laine Gynn - locally born, joined the club in July 2022. He works over a wide area as a Civil Construction Land Surveyor. Bodmin Rotary welcome Laine into the club and hope he enjoys the work and fellowship involved.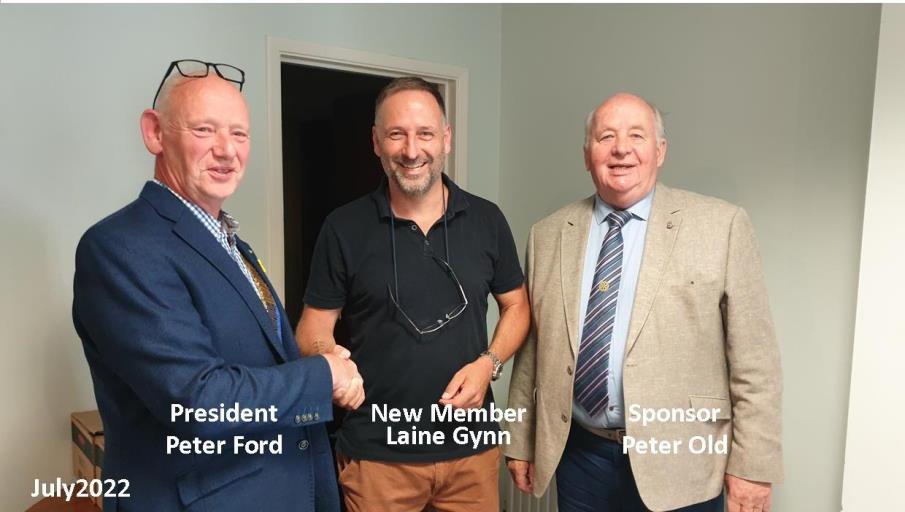 <<<<>>>>>
Second New Member 2022/23 - Mike Alsworth
Mike Alsworth - Joined the club in Jan. 2022. He works as a Retail expert in specialist chemicals etc. Bodmin Rotary welcome Mike into the club and hope he will enjoy the fellowship and involement in our charity activities.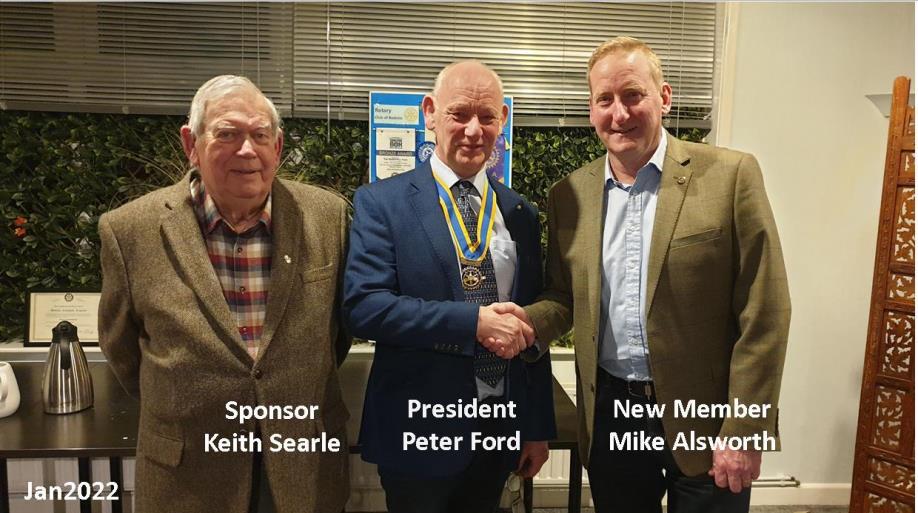 <<<<>>>>
<< Some Older News Items >>