Completed meetings and events 2019-2020
Wed 25th March 2020 C.H.A.S. Cancelled
Sarah will be talking about C.H.A.S.
read more...
Fri 6th March 2020 6th March : Fund Raising Quiz
A fund raising Quiz Night, in conjunction with the High School's Charities Committee to raise funds for Aquabox..
read more...
Thu 5th March 2020 5th March : Primary Schools Quiz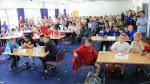 PSQ Club Heat
read more...
Wed 4th March 2020 4th March : Young Technologist

Young Technologist at Eyemouth
read more...
Wed 19th February 2020 19th Feb : Club Meeting
Amy Wight and Amanda Robinson will be talking about "Cafe Recharge" in Galashiels.
read more...
Fri 7th February 2020 7th Feb. : Young Musician - Area Round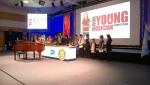 The Area Round where we host other Clubs in the Borders Area
read more...
Sun 19th January 2020 19th Jan : Bollywood Evening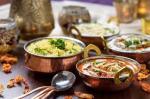 A Bollywood Evening at The Taste of Spice.
Funds raised will go to relief efforts in Australia.
read more...
Wed 27th November 2019 Business Meeting
Monthly Business Meeting
Mon 4th November 2019 Club Council
Monthly Club Council Meeting
Fri 11th October 2019 11th Oct : Discover Rotary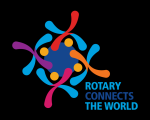 A social event at The Haining House
Wed 9th October 2019 No meeting tonight
Instead, we will meet at The Haining House on Friday for a "Discover Rotary" evening.
Wed 4th September 2019 Business Meeting
future
calendar
district events
local events