Completed meetings and events 2019-2020
Thu 11th June 2020 Club Assembly and AGM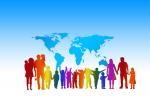 Sign in and join our Zoom meeting to find out what our plans are for next year.
Sat 28th March 2020 QUIZ NIGHT at St STEPHEN'S CENTRE
A quiz where all the answers are given! At £16 each for the quiz, a fish and chip meal with wine and soft drinks and the possibility of wining a fantastic trophy. What could be a more pleasant fellowship evening? Malcolm Chatwin is the Quizmaster.
Thu 26th March 2020 No meeting
No meeting due to the quiz night at St Stephen's on 28 March
Thu 19th March 2020 Business Meeting
Come along to help plan future meetings and fund raising. With sandwiches, held at the Lansdown Golf Club
Thu 12th March 2020 Tea Leaf Project-working 3 months in Sri Lanka

Keith Ledbury, drawing on and building on his blog will delight us all with his insights on his experiences of working with the people taking part in the Tea Leaf Project
Sat 7th March 2020 BATH RUGBY FOUNDATION WALK

Another successful walk completed
Thu 5th March 2020 ROTARY ENTERPRISE CHALLENGE PROJECT
This is the culmination a six-month project by Year 9 Students at Oldfield School, developing and trading products and mentored by Bath and Bathavon Rotarians. There will be presentations by the teams of finalists. Each Rotarian can vote for the winner.
read more...
Thu 27th February 2020 Dinner at Bandook Restaurant
Come along to the Bandook Restaurant (Mo's(of Mint Room fame) new Indian street food restaurant) in Milsom Place, to sample the delicious Indian street food .Please let Roland know by 24 Feb if you can attend. Guests welcome.
Thu 30th January 2020 Rotary Foundation Projects

David Perkins, District 1200 Foundation Team Leader, will focus on the projects supported by Rotary Foundation including the eradication of polio.
This meeting will be at the Bath & County Club.
Thu 23rd January 2020 Meet the Mayor - Cllr. GERRY CURRAN - Mayor of Bath

Presentation to Joshua Donkor with the Turner Trophy for the "Best in Show" at the Mayor's Art Show held at the Guildhall last November. Venue Lansdown Cricket Club
Thu 28th November 2019 Who Am I?
A great opportunity to learn more about our members, who have 5 minute slots to talk about who they are, their work and life experiences. the meeting will be held at the Bath & Country Club.
Sun 10th November 2019 Bath - Trionium HILLY HALF MARATHON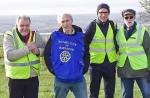 Another successful event raising £3300 for Rotary charities. Thank you to Barrie and his team of volunteers for supporting the event
Fri 1st November 2019 - Sat 2nd November 2019 Mayor of Bath's Art Show: Fading Memories by Joshua Donkor

This show features works of art by many local artists. By public vote Joshua's was the best. He is from Bath and went to Beechen Cliff School, then to university in Cardiff studying illustration. See his Instagram, joshuadonkorart , for more work.
Thu 11th July 2019 Minor Spas of Bath - Chris Pound

Held in the Hilton Hotel.
Chris Pound is an architect, town planner, writer and a World Heritage expert. He is the author of "A Verye excellent treasure- values of the Bath Spa resort" also the author of "The Genius of Bath".
future
calendar
local events