Completed meetings and events 2019-2020
Sat 12th October 2019 District Conference 2019 in Southampton
The one day format has been adopted again for 2019, with golf and / or a dinner the day before and a celebratory dinner on the Saturday evening. Accommodation will be available for either / both evenings at the venue.
read more...
Mon 7th October 2019 - Mon 24th June 2019 Learn Chinese cooking THIS EVENT HAS BEEN POSTPONED UNTIL FURTHER NOTICE!

A talk will be given by the Nepal Trust about its work to rebuild and equip the Green Pastures Hospital, devastated in the major earthquake five years ago. There will be a chance to learn how to cook Chinese food and then enjoy it.
Mon 26th August 2019 Pop-up shop at Moat Boat Race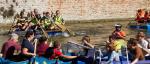 The Rotary Pop-up Shop will appear from 1200 to 1500 on the Bank Holiday Monday, alongside the Great Moat Boat Race at the Bishop's Palace.
Sun 14th July 2019 Boules Tournament in Wells Market Square
The annual tournament in aid of the Nepal Trust is on Bastille Day this year.
Thu 4th July 2019 Mock Interviews at Blue School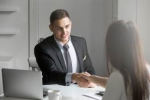 Members help to conduct mock interviews for pupils as part of their program to prepare for the outside world
future
calendar
district events
local events