Rotary Club of Wells - welcome! Please find out about us by choosing from the options on the list from the 'Menu' button at the top left hand corner, or by scrolling or moving down this page.
Featured pages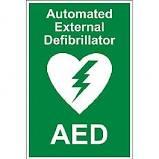 Campaign to make defibrillators available throughout Wells
After a member suffered a stroke in Wells, the Rotary Club has been working to make these life-saving machines available to the public at all times. An ongoing project.
Details